Well, as I mentioned on my welcome to the blog, I had been planning all along to post about anything that I found interesting or worth sharing, and although so far my posts have been pretty consistently fitting of a "pondering about life" type of category, this post is about beauty and makeup, thus directed to all you pretty girls out there.
Let me start by confessing I am totally a girly girl, and have always had a passion for fashion (clothes, shoes, accessories, handbags!), beauty (products) and makeup. I love collecting knowledge about it all, and of course, collecting the goods too, hence I love shopping! That said, I also have to admit I'm not one of those girls who looks always impeccable from head to toe; I don't wear make up daily, in fact, I wear it once or twice a week, if that; I don't know how to style hair, even a blowdry is difficult for me, so unless it's a special occasion, I just let my hair airdry or wear it in a pony or braid;  I hardly ever wear high heels, despite owning quite a few pair of them, you'll most likely find me in a pair of flats or sandals; and lately, due to my job requiring me to stay active and comfortable, I spend a lot of time in workout pants and t-shirts. However, I do like to take care of myself… for the most part (diet and exercise are difficult categories for me, but more on that later).
Perhaps, precisely because on most days I go au naturale, I try to make the most of my natural look by being consistent with my skincare and haircare routine. My two golden rules, and I am borderline neurotic about them, are: (1) always go to bed with a clean face, every night I use at least a face wipe to clean my face; and, (2) never go out without sunblock, and I mean I won't even open the front door without slathering on my spf 70! Other than that, I do like switching different beauty products and brands, always searching for new and improved formulas, and of course, I have several favorites.
I won't try to share all the products I love on a single post because, well, let's face it, I don't have that much time to write and you don't have that much time to read. But I did want to take the time today to share my new and latest favorites: Hourglass Veil Mineral Primer, and Laura Mercier Mineral Pressed Powder.
In this case, I set out to find products that would turn my complexion into a beautiful smooth canvas. First of all, I suffer from mild rosacea, and lately, I've been breaking out like a 15 year old, so I needed products that could help not only cover up those issues, but hopefully help minimize them as well. Then, I was attending this fancy wedding in Mexico and was looking for long lasting wear, since I figured the party would go into the wee hours, as it did indeed (we left the reception past 5am and my makeup was still intact!). Finally, a while ago I started slowly switching all my products to those free of harsh chemicals, so I knew I wanted something to comply with this new standard of mine while still being as effective. And, ding ding ding, jackpot! Both these products meet all these requirements.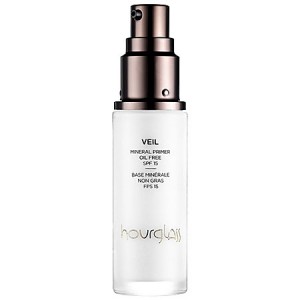 Hourglass Veil Mineral Primer is free of oils, fragrance, gluten, paraben, sulfate and phthalate. Plus, it's vegan, water resistant and has spf 15. It is not cheap at $52 for a 30 ml bottle,  but I caved in and bought it after I applied it in the store and watched as my rosacea instantly disappeared. Besides accomplishing such miracle, it left my skin matte and smooth, the perfect canvas to apply makeup. Luckily, just a little bit of product is enough to achieve these wonderful results, so I think the bottle will last me a while.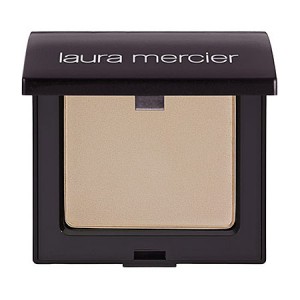 Laura Mercier Mineral Pressed Powder is also made with mostly natural ingredients, no harsh chemicals, oil free, water resistant and spf 15. It comes in many colors, which increases your chances of finding just the right shade for you, I got mine in natural beige and it fits me quite well. I love that you can build as much coverage as you need, applying a small amount for sheer coverage or a little more for full coverage, yet it never looks cakey. It truly gives you a natural, yet perfectly even and smooth finish. This one is $35 dollars,  which I find reasonable for such a high quality product.
There's actually a third product I was also quite pleased with, but haven't bought it yet. I got a sample of the Laura Mercier Oil-free Tinted Moisturizer with my purchase, and used some of it for the wedding under the powder for ultimately coverage, but I can tell  it would also be great just by itself for daily use.
So, there you have it girls, I am seriously adoring these products. Let me know if you decide to try them and how they work out for you.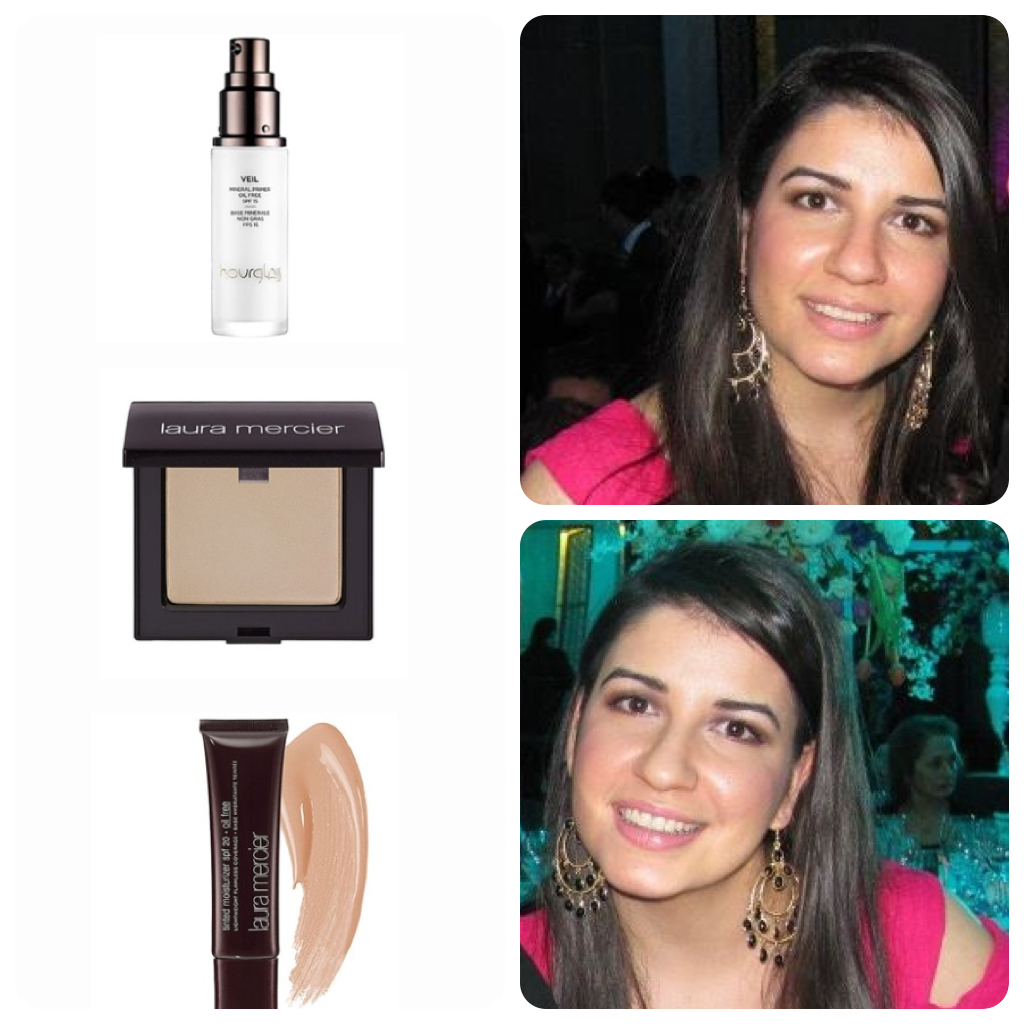 The 3 new wonders in my beauty
bag, and an example of the
results I achieved with them.
You can find these products here: