Even though today I'm just sharing a simple and comfortable look you may find me wearing on a weekend, it's still kind of a special post because I'm introducing for the first time on the blog my babies, a.k.a my hats. Just a couple of them, because you should know I own quite a few.
My love affair with this marvelous piece of accessory was born out of my inability to do anything interesting or creative with my hair, which results in more than your average amount of the infamous 'bad hair days'. So I initially resorted to hats as a sort of  cover up for such sad disastrous days (in hair terms anyway), but soon enough they really grew on me. Not only are they practical and purposeful pieces (they do offer wonderful sun protection), they are quite stylish as well. I love that they come in all shapes, colors and sizes. They offer enough variety for anyone to find the piece that betters suits her features and/or moods. My love of hats has grown so deep I have even become quite taken with the often-ridiculed British fascinators (the extravagant hats commonly worn by British women to weddings and certain events). I would love for that tradition to find its way into the American culture.
Anyway, back to today's outfit, I present you 3 versions of it: without a hat, with big floppy hat, and with a classic fedora. You can pick your favorite. I, on the other hand, can't. I like all 3 versions, and will wear them all, depending on my mood and the occasion. The day the pictures were taken I ended up going out without a hat for no particular reason.
Now, besides introducing you to two of my beloved hats, there's another piece in this ensemble that I am currently enamored with, a large cocktail ring I recently purchased. You see, I love accessories in general, from hats to belts to big chunky jewelry, because I often dress in simple and comfortable clothes, and it's all these add-on pieces that really end up making the outfit fun and interesting. Plus, like I mentioned before, on most days I don't wear makeup and I feel like the accessories help dress up the look a bit more; in my opinion, they keep me from looking just plain frumpy.
So, which outfit version is your favorite? Do you wear hats? Do you have a favorite hat style? Please share!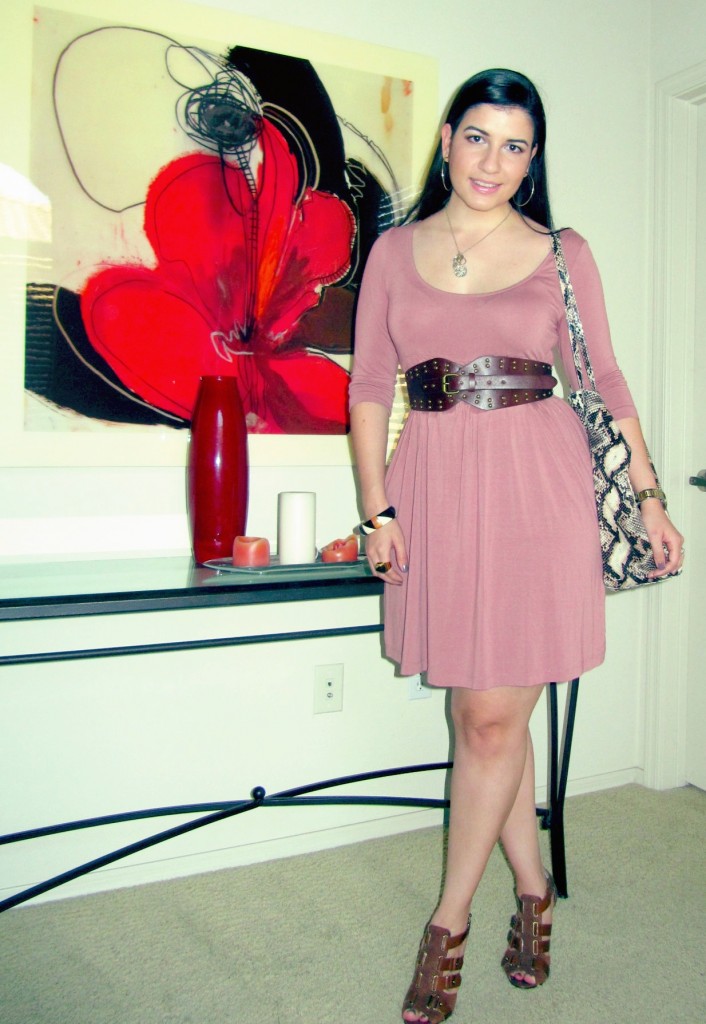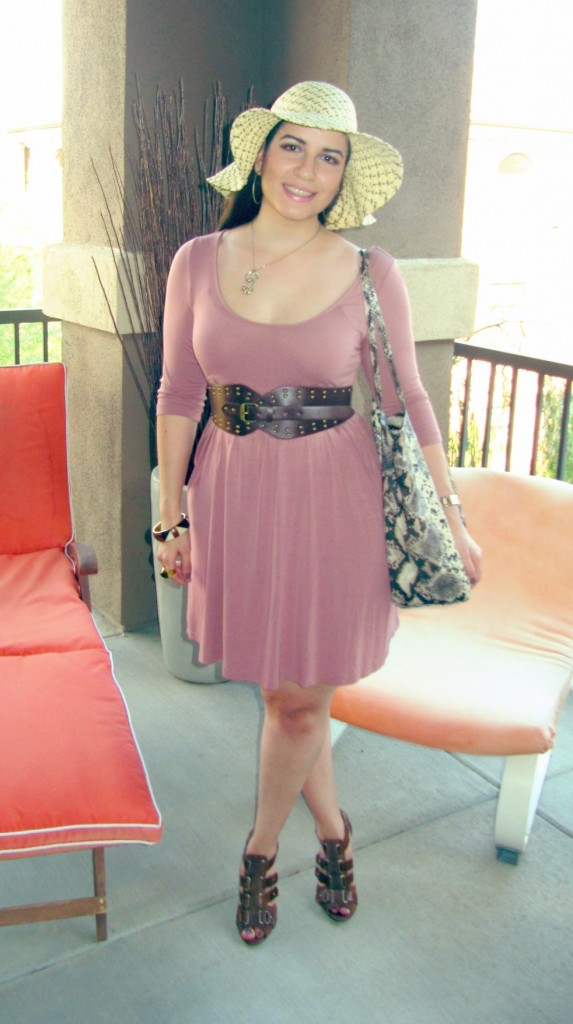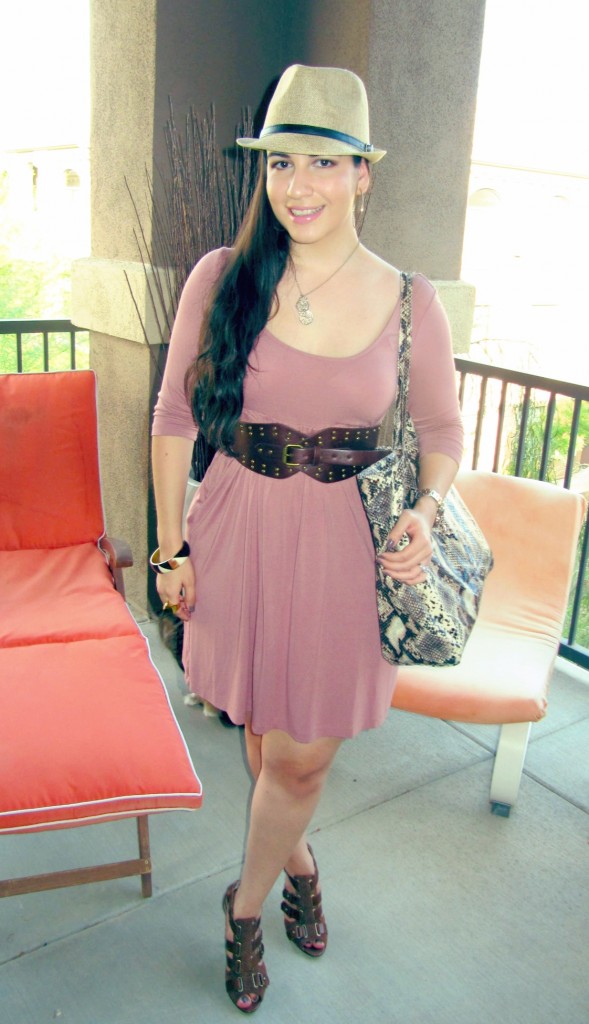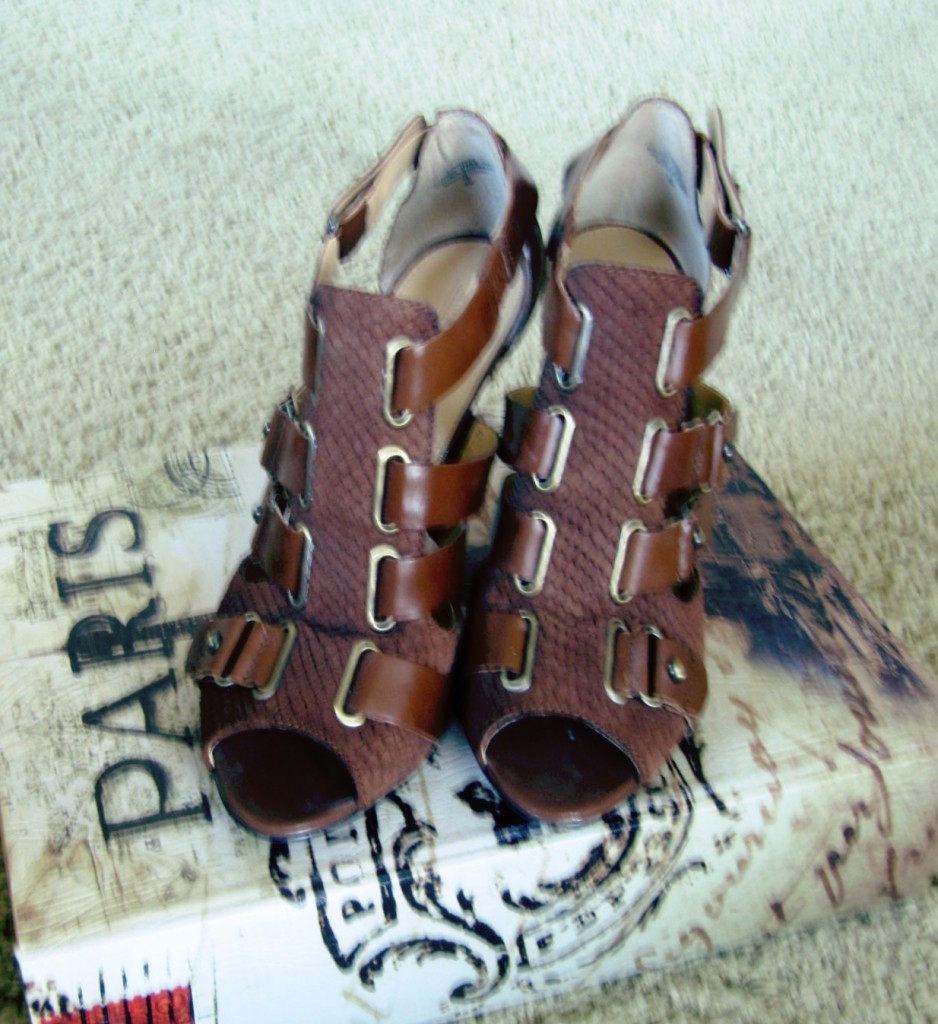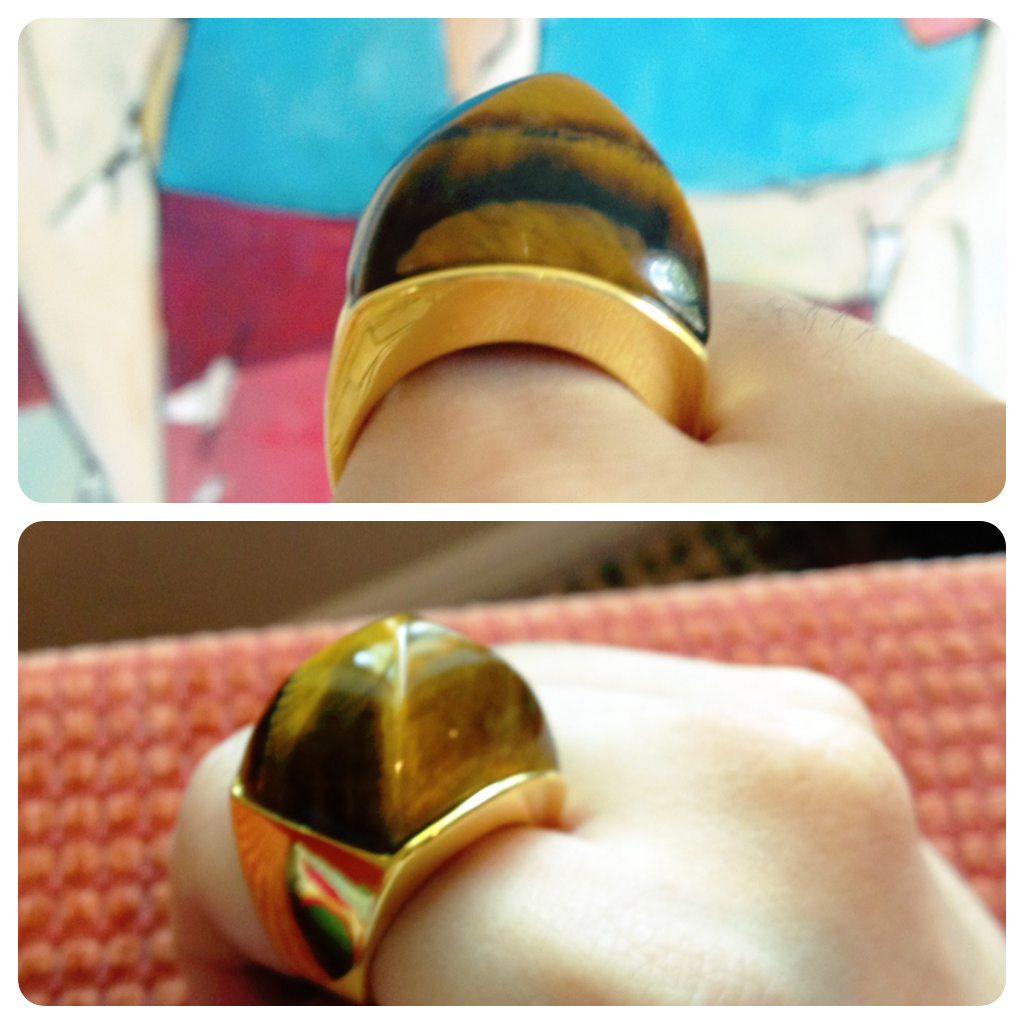 Dress: H&M
Belt: H&M
Tote Bag: Saks Fifth Avenue via Good Will Store
Shoes: Circa Joan & David via Macy's
Necklace: Vintage
Cocktail Ring: BCBG Max Azria
Big Floppy Hat: Target
Fedora: it was a present from Mexico