Lo prometido es deuda, which is a common saying in Spanish that translates to "What's promised is (becomes) a debt", so here are the pictures I owe you from my styling session with Ann.
The next outfit includes another piece she has never worn, an adorable LWD (Little White Dress). It's a simple and effortless look that can be worn on any summer day or night. I just paired the dress with camel tone wedges, belt and handbag; added a necklace with a pop of turquoise, big earrings, and voilà, the result is fabulous (if I do say so myself!).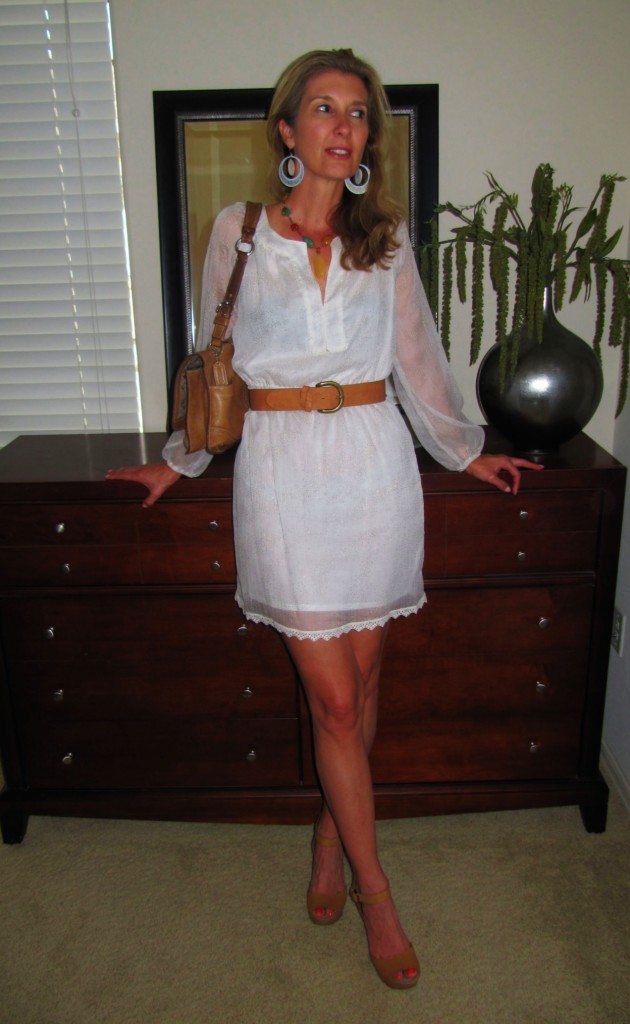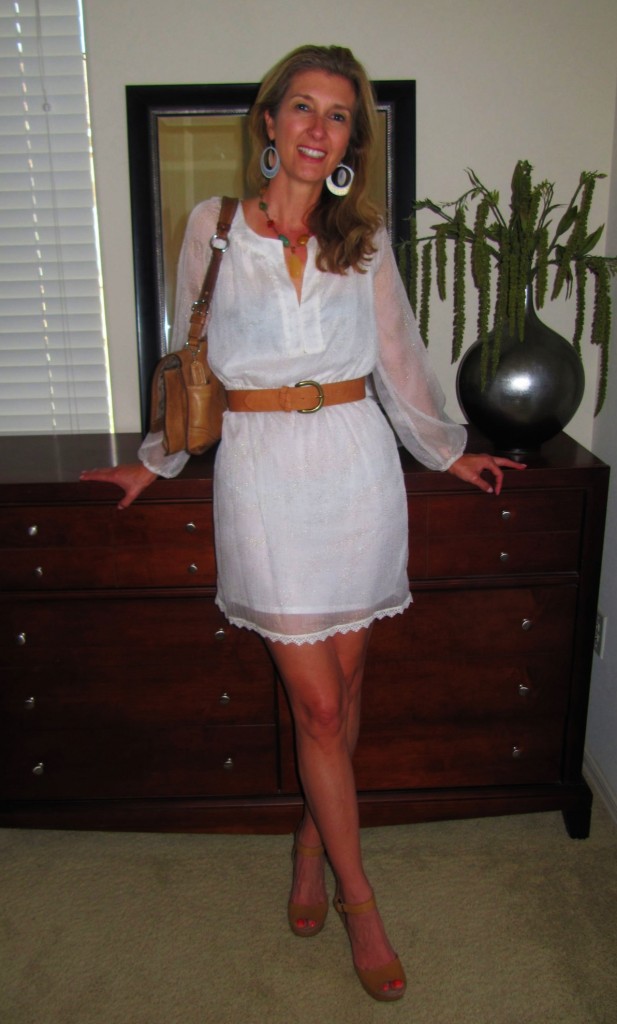 ;
The following look is a little risqué, thanks to a very sexy deep V neckline, which not everyone can pull off, but Ann manages to do so with such poise and elegance. It's very important to balance a sexy feature on an outfit, in this case the cleavage showing neckline, by keeping the rest of the outfit demure, which it's why the midi (mid-calf length) skirt on this dress is perfect. Also, whenever you plan on taking any big fashion risk, like this one, it's always best to leave every other aspect of the look minimal; so I paired the sexy dress with basic black pumps and simple accessories that included a thick cuff on one wrist, silver thin bangles on the other one, and small hanging silver earrings. This dress is yet another find I was able to talked Ann into buying while shopping together a couple of years ago, and thank goodness she listened because she looks like a classic, timeless beauty in it. Finally, we added pizzazz to her otherwise natural makeup with a classic red lipstick, the perfect finishing touch for this look.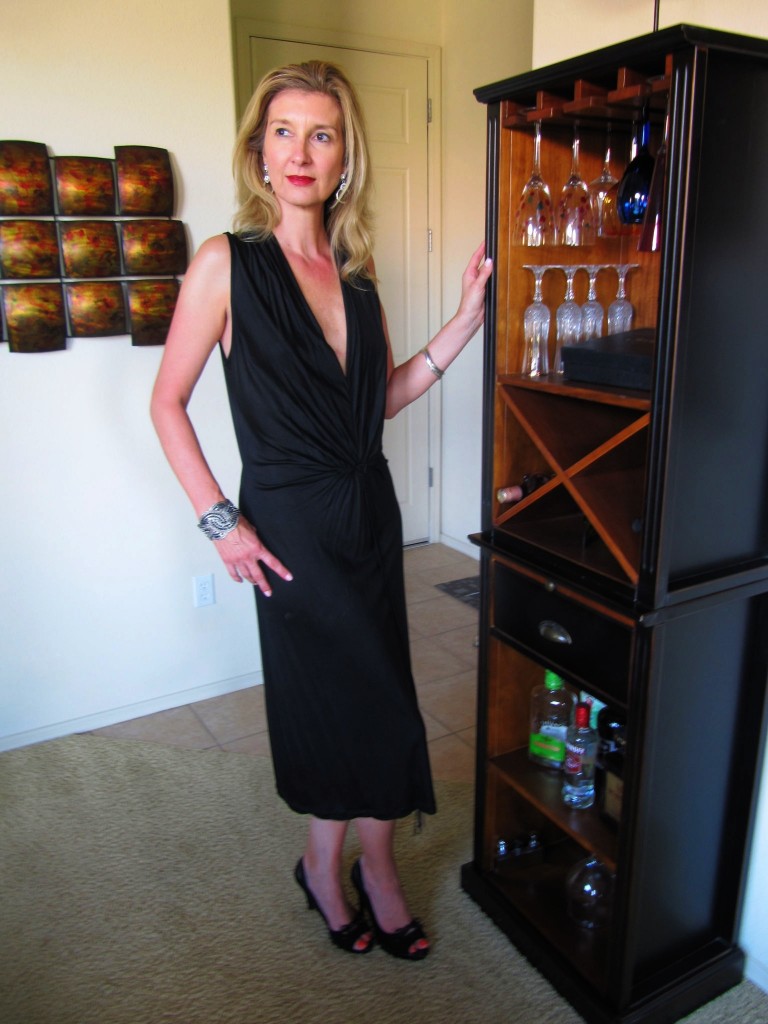 ;
The fifth outfit in our session was a simple and cute look that was kept interesting with small details. A very cute strapless taupe polka dot dress paired with unexpected animal print calf hair pumps and a small mother of pearl handbag in an antique gold/brownish color. The mix in prints and textures is what makes this outfit standout, yet we kept the color palette in the look neutral to tie it all together. We accessorized with big gold hoop earrings, and I personally would've added a long gold chain necklace to the outfit, but we didn't have one available (but 'long gold chain necklace' is now in Ann's shopping list!). This is another outfit that can easily transition from day to night, and even from one season to the next by simply adding a jacket.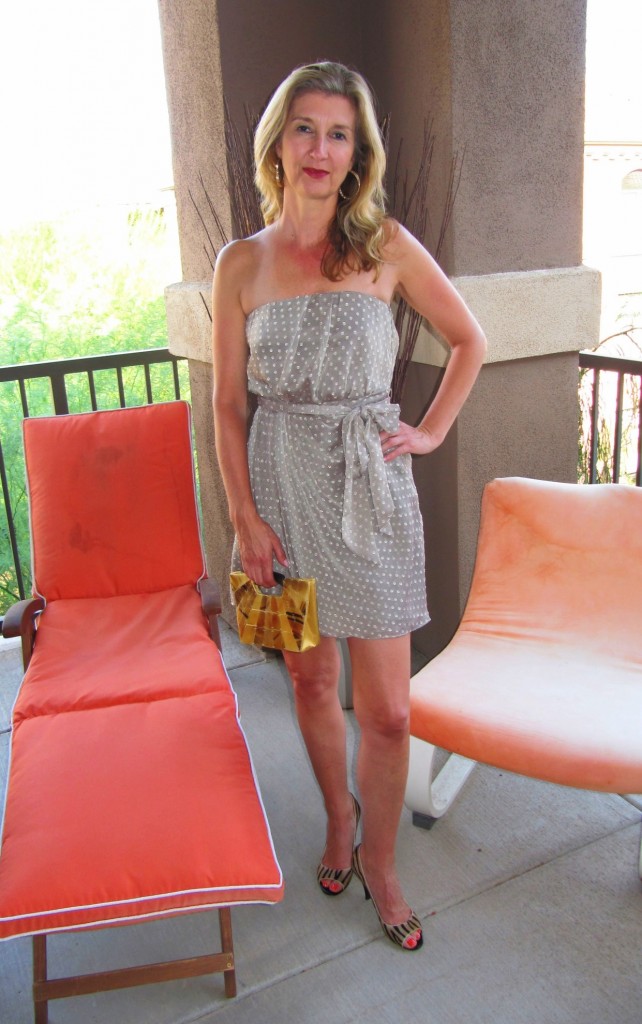 And last but not least, comes a casual look of skinny jeans and corset top. The corset has a geometric pattern that it's very trendy right now, which makes it even more interesting. I paired these simple pieces with silver wedges, the fabulous gray patent Coach handbag, and a long silver chain necklace with a big pendant. A perfect outfit to wear on a movie date, just don't forget a cardigan to wear inside the theater to avoid freezing… or do forget the cardi if you just want an excuse to cuddle up to your date, hehe.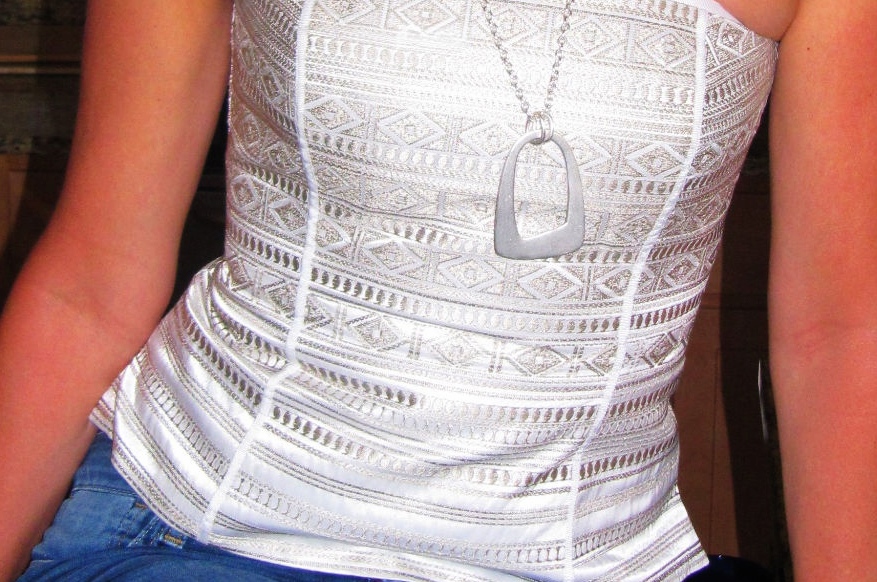 That's it for this styling session, but I am happy to confirm Ann has already signed up for a winter style one that we'll schedule as soon as next season arrives. I'll of course keep you posted on that! In the meantime, I want to hear all your comments about this one.
Finally, I just want to deeply thank Ann for being such a great model and for allowing me to publish all these photos from our private session. But mostly I want to thank her for being an exceptional friend… I love you girl!