Continuing with my New York tour, and like I mentioned on the previous post, we were able to get a great deal for a Broadway show at the TKTS booth on South Street Seaport. So that's what we did our first night in the city. The show we decided to watch, since it seemed like a good one for a 13 year old's first experience with a musical, was Spider-Man: Turn Off the Dark. We got wonderful, right in the middle, orchestra seats for $100/ea. When we're seating there waiting for the show to start, we overheard someone behind us saying he paid $300 for his ticket, so not too shabby.
My quick review about the show is that it's not the best. At least, definitely not my favorite (side note, Wicked happens to be my favorite, looooved it with all my heart). The special effects are extraordinary, no doubt about that. Visually, they did a really good job of truly making it like if you were watching a comic book come to life, and the story is pretty similar to the 2002 movie version, but it's still lacking something. Maybe it all comes down to the score. The music and lyrics were written by Bono and The Edge (in case you've been living under a rock, they are the lead singer and guitarist of U2) which created high expectations for me… and were unfortunately not met. The score is just flat, that's the best way I can describe it; it didn't touch me or move me or created a single emotion in me at all. Correction, it actually did create one emotion in me, disappointment! So sad to think the most expensive production in Broadway's history ends up being a 'just okay' show. Despite deserving 5 stars in some categories, like special effects, overall, as a whole, I would give this show 2.5 stars, maybe 3 if I'm feeling generous.
After the show, we spent some time in Times Square, admiring the light show that it really is as well as some of the famous street performers. Then, we walked around for a bit, and I was surprised to notice 5th avenue is kind of dead at night; it makes sense when I think about it, since it's mostly a shopping district and those stores are not open late, but being such a popular NY destination, I figured there would be something to keep it alive after-hours and there really isn't. So we made our way to Avenue of the Americas, took my stepson over to see Radio City Music Hall, and ended up our evening with a delicious cupcake from Magnolia Bakery. In case you haven't heard, Magnolia Bakery is a very famous dessert destination in NY; it's been featured in TV shows and movies, like Sex and the City, Saturday Night Live, The Devil Wears Prada, among others. It's also credited with starting the "cupcake craze", and let me tell you, they are every bit as good as they say… great, now I have a craving for a moist, sweetly balanced, and perfectly iced chocolate Magnolia cupcake. Oh well, I'll just have to wait until my next visit.
So here I leave you with a few pictures from that night, including of course the pictures of my outfit. I'm wearing my snake print heels in the pictures because that's how I really like this outfit to be styled, but in reality, to walk around I wore it with my black flats. What can I say, sometimes you just gotta put comfort and practicality over fashion, but never over style. Even when being comfortable and practical, you can do it in style, and this outfit still look pretty cute with black flats (if I do say so myself).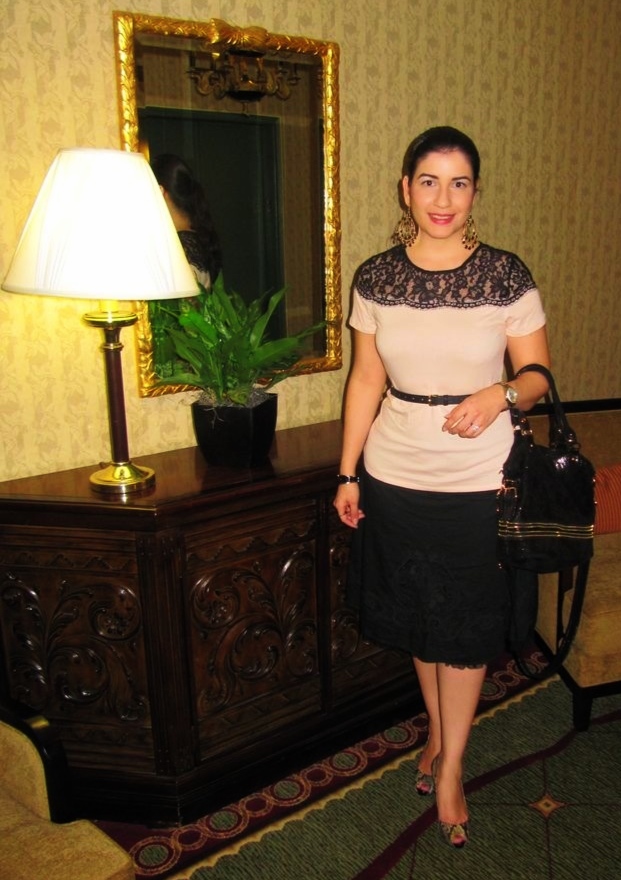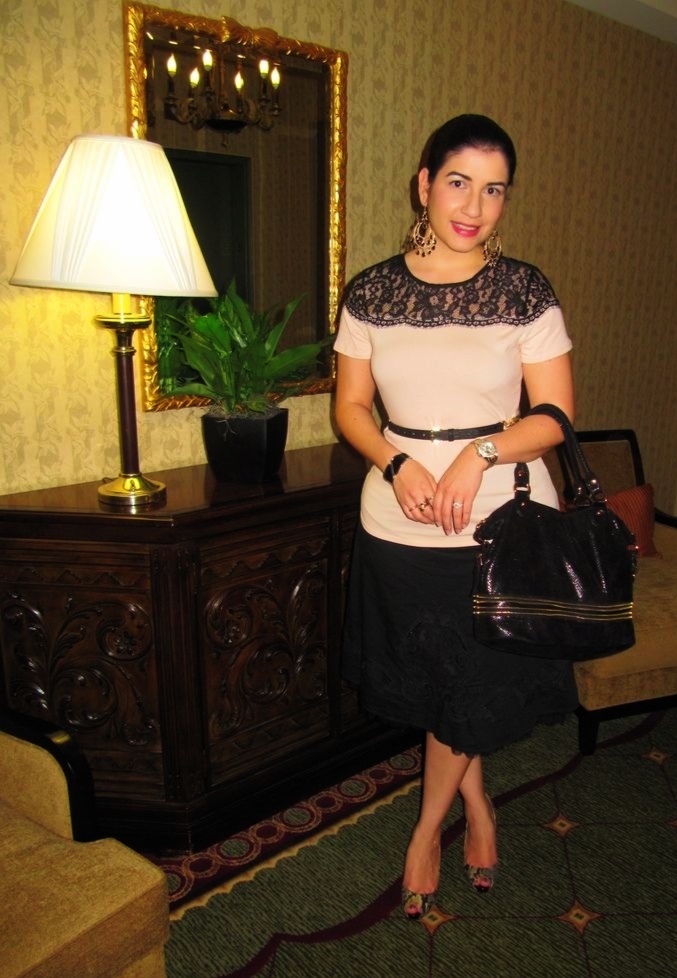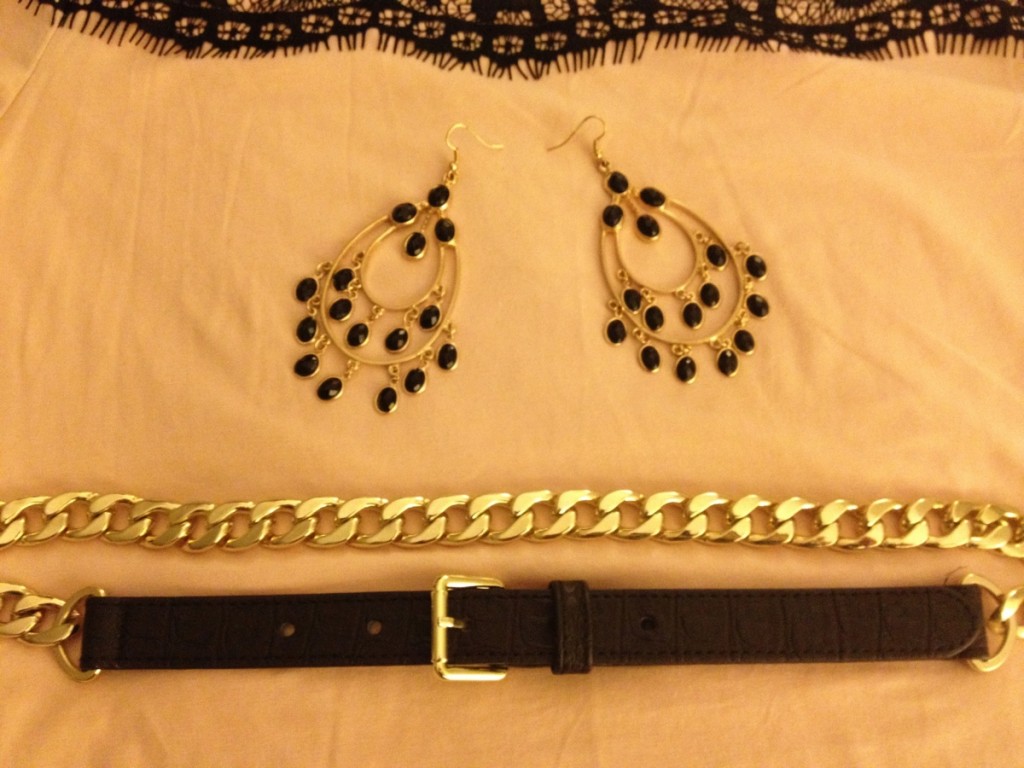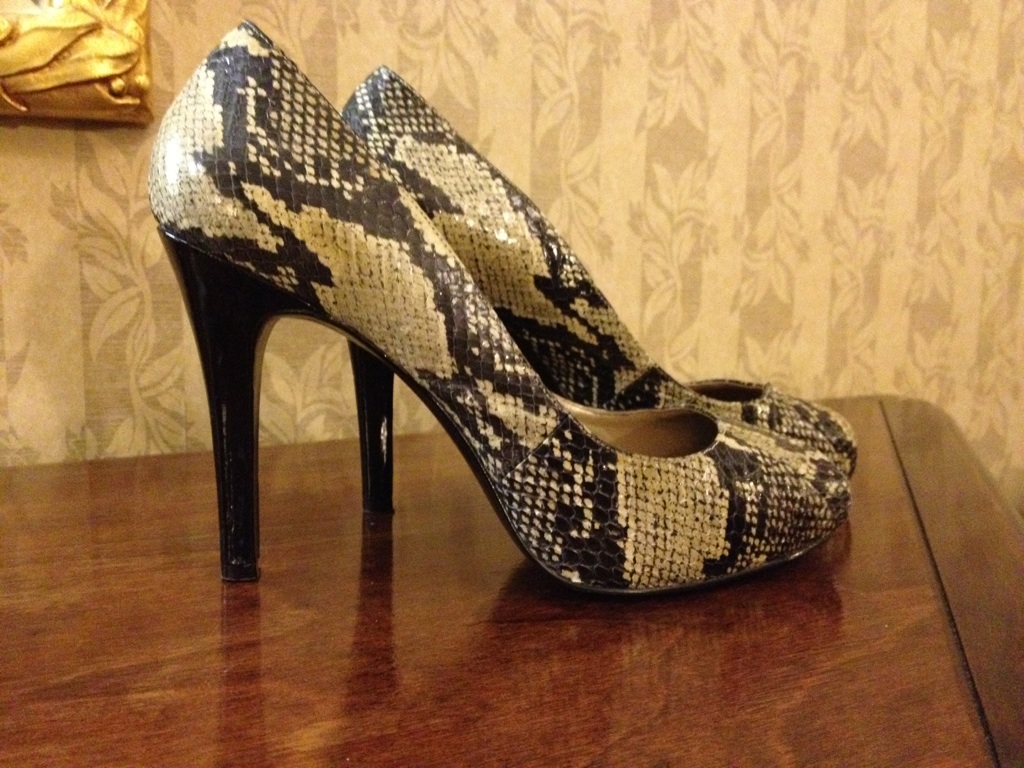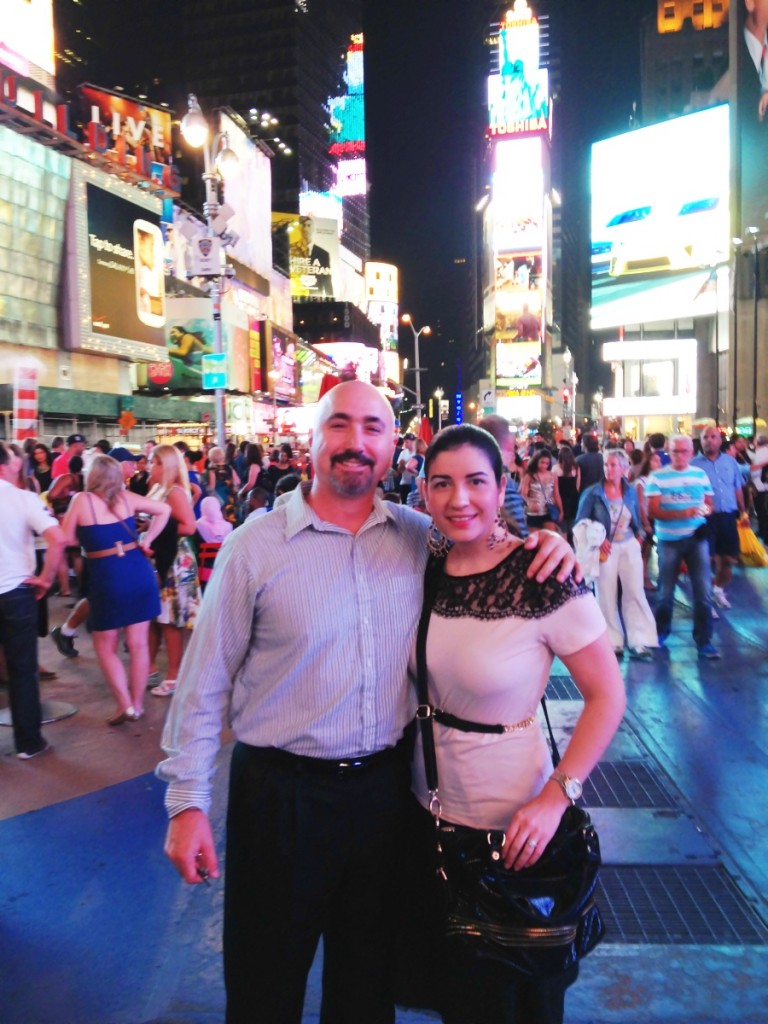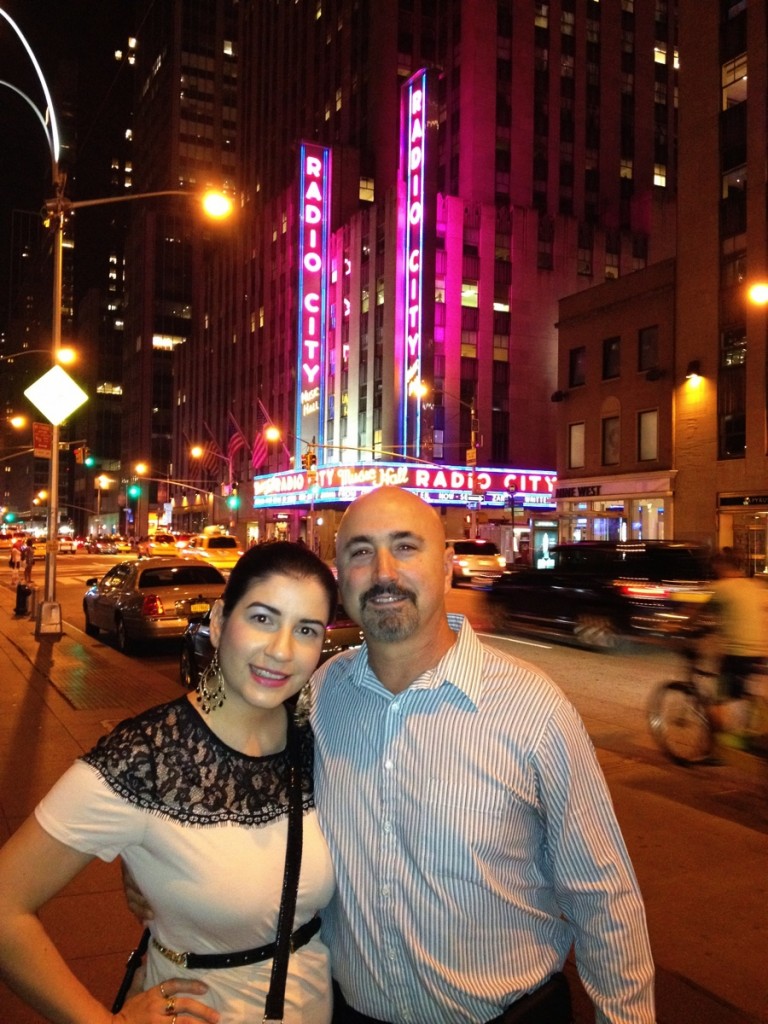 What I wore
Top: H&M
Skirt: Old Navy
Shoes: Guess
Belt: H&M
Earrings: Nordstrom Rack
Cuff: Vintage