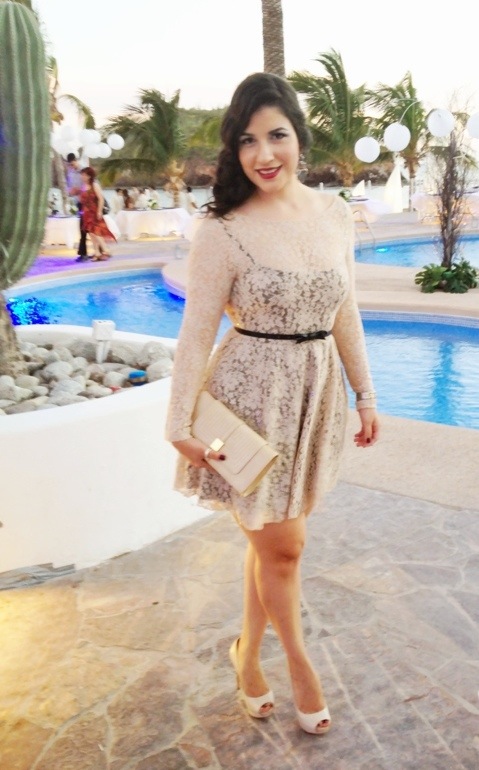 Finally I get a chance to show you the look I wore Saturday night to a beach wedding in Mexico. I went for an of-the-moment nude dress since I had been dying for an opportunity to wear one. I was torn between wearing it with nude heels or black heels because I had decided to add a black belt to the ensemble, but ended up going for the nude choice, the lighter color felt more beach appropriate.
Now, one of my favorite things about this look is my hair and makeup. The wedding was nearby my hometown and I have been going to the same stylist there for over 10 years. She's absolutely brilliant, seriously Hollywood stylists got nothing on her. We decided to do a deep red, almost burgundy, lip color, which I adored so much I ended up buying it on the spot. And the hair, a side updo with retro waves, I loved just as much.
So, what do you think of the dramatic lip, will you be wearing darker lips this season?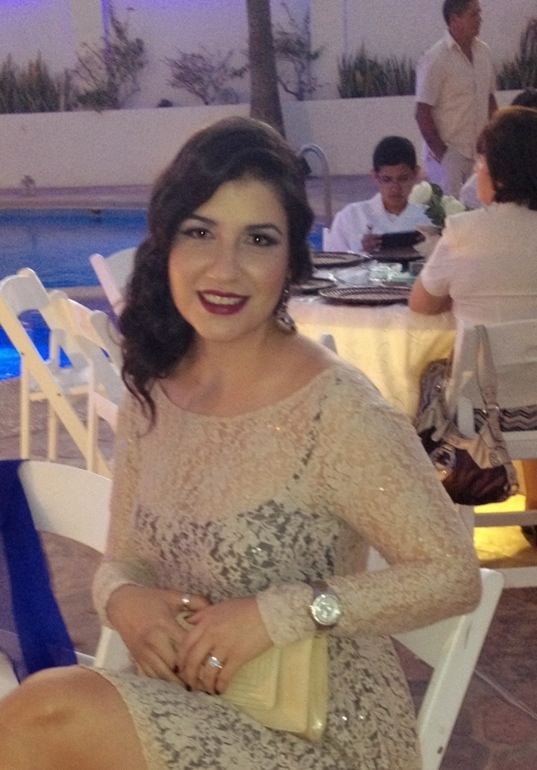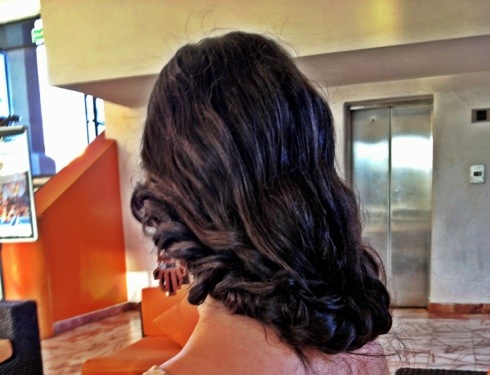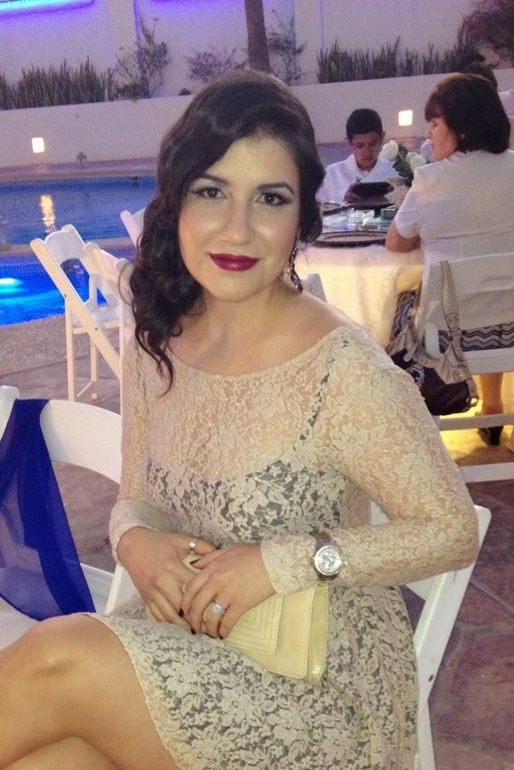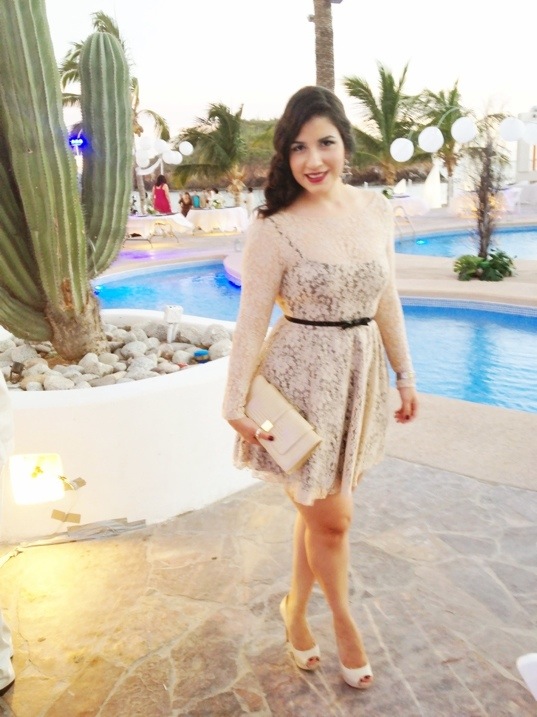 Dress: ASOS
Belt: H&M
Clutch: The Limited
Shoes: Aldo
Lipstick: TIGI
Hair & Makeup by Malú Garibay