I am once again on a bus, this time headed back home, and a little sad that a weekend is just not enough time to see and catch up with everyone I would've liked to. However, I will be back in my hometown to celebrate New Year's Eve, and I'll have a few more days then, so hopefully I can manage to meet up with all my friends & family.
Now, about today's look, it was a very easy one to put together because it involves several of my favorite trends and classics: leather skirt + turtleneck+ b&w stripes + neon + statement necklace + mary janes with a twist. You pretty much can't go wrong when involving any of these pieces in an outfit… and putting them all together into one, well, that's just fabulous in my book.
As you know from previous posts (like this one and this one), I am obsessed with neon yellow, and this necklace is by far my favorite piece of neon I own. I just can't get enough of it but hadn't had the chance to show it off here on the blog. It was such a fantastic find, I got it on sale at Dillard's for just around $12!!
Hoping you all had a wonderful weekend and wishing you an even better week ahead.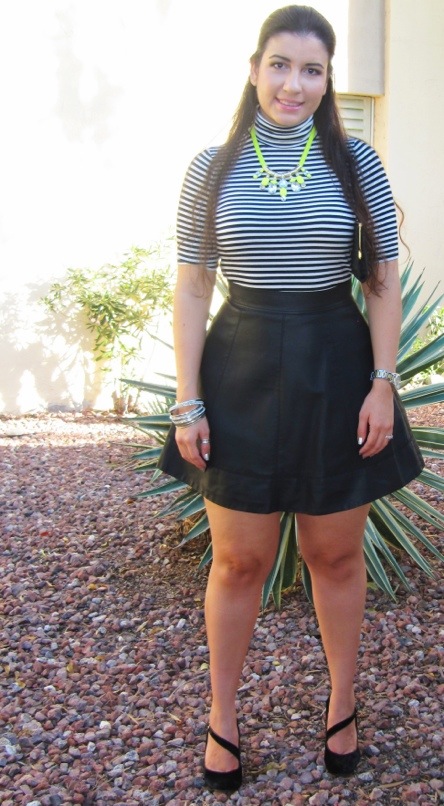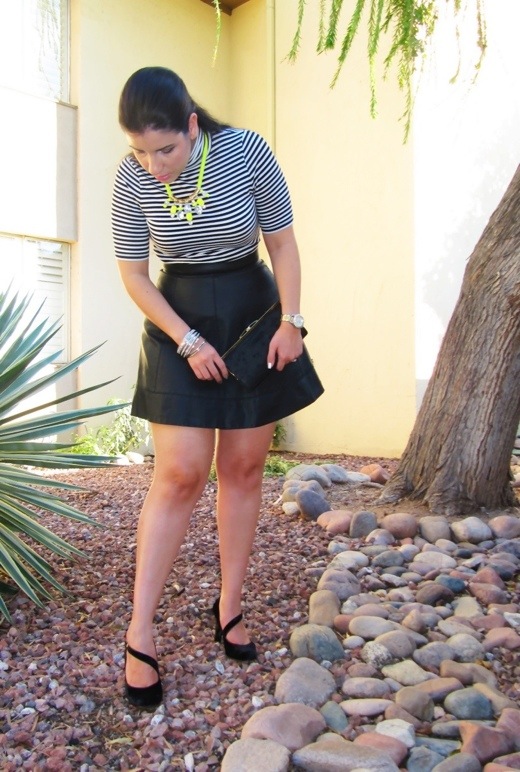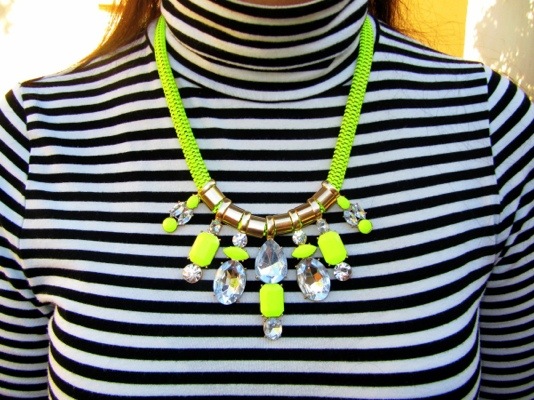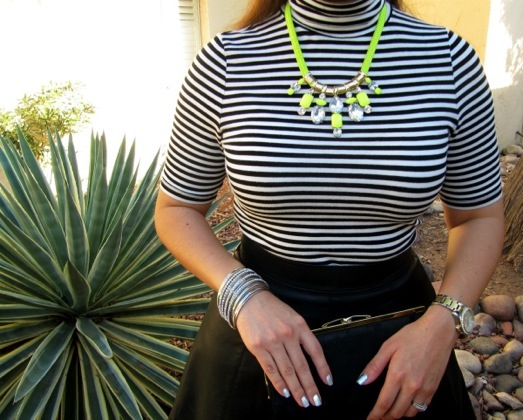 Leather skirt: bebe
 Striped turtleneck: Merona for Target
 Mary Jane pumps: Enzo Angiolini
 Neon necklace: from Dillard's
 Bangles: from T.J. Maxx
 Clutch: vintage