I'm sure you have seen plenty about this year's Golden Globes dresses already, but I figured I would share my favorites with you. I liked a lot of dresses in this red carpet, so it was hard to pick a top 5, but here you go:
#5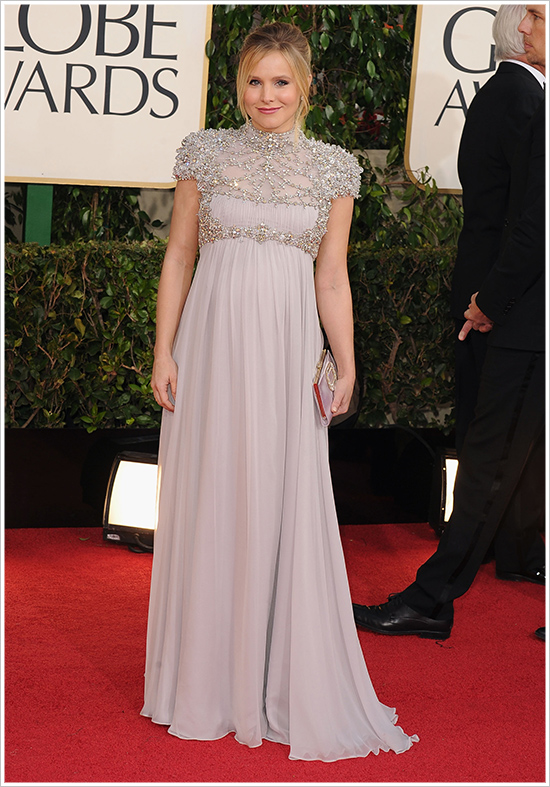 I love this Jenny Packham dress, not only is it perfect to show a growing baby bump, but I actually would've liked it even in someone not pregnant as well. It is simply beautiful.
#4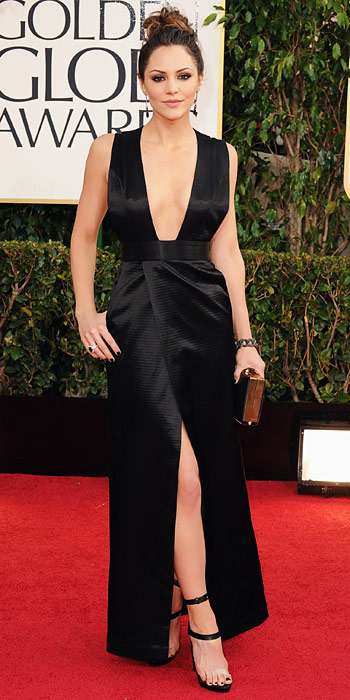 I know this look is one of those that could easily be on the fence about whether it is sexy or tacky, but to me is purely sexy. I think it was styled to perfection from head to toe, paired with the right shoes, accessories, hair and make up. However, the real difference between sexy and tacky possibly lies in the way it was carried, and Katherine McPhee definitely did it with class and sophistication.
#3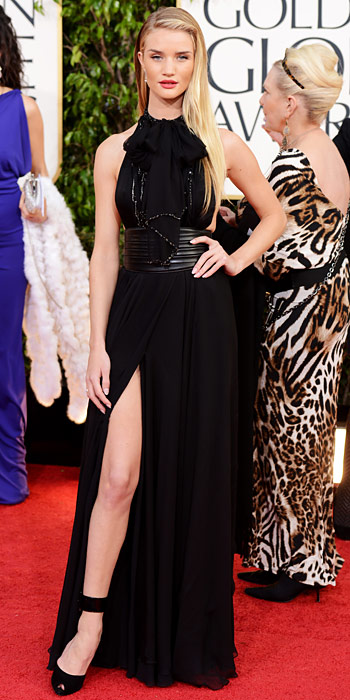 I am obsessed with Rosie Huntington Whiteley's style, from her street style to her looks on the red carpet, she just never disappoints. And considering I am also obsessed with bow tied apparel, whether it's lovely blouses or  flowy dresses, what can I say? I just couldn't resist adding this Saint Laurent dress to my list.
#2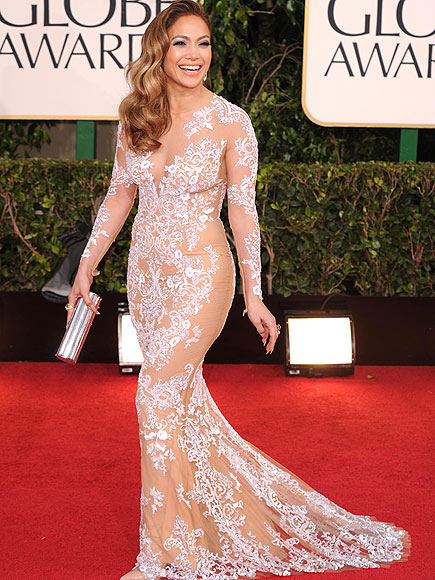 I wasn't sure about adding this look to my list just because it was so annoyingly predictable, but the gown is daringly beautiful in that way that Zuhair Murad has perfected so well. Plus nobody could possibly wear it better than Jennifer Lopez and her equally daring curves,  so there you have it, hats off to both J.Lo and the designer.
#1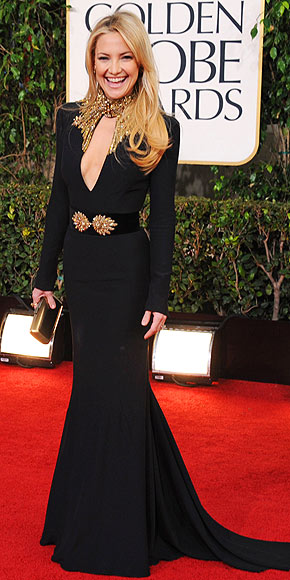 It had to be Alexander McQueen!! Hands down my favorite look on the red carpet. It is simple and ornate at the same time, covered with just the right amount of sexiness, classic yet modern… it is just perfect. Also, I loved that it is quite a different look for Kate Hudson's usually boho chic style, and since I love surprises, this fashion turn in her repertoire is definitely a happy surprise for me.
Now, which looks were you favorites  at this year's Golden Globes? Please share, I would love to know!!
*All pictures from instyle.com and people.com