You didn't think I was going to skip listing my favorite dresses at the Oscars, did you? I was really excited to see tons of pretty dresses and celebrities looking their best this past Sunday, granted there were also a couple disappointments, but I rather focus on the positive. So here I bring you my top 5, which was actually quite difficult to narrow down since I really had favorites beyond this list, but let's keep it short and simple, shall we?
#5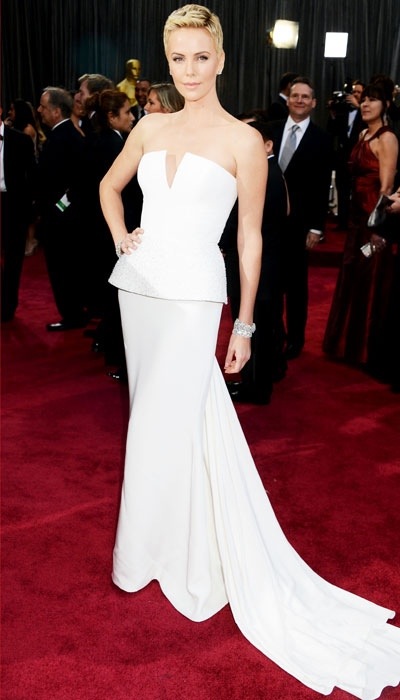 I adored this Dior dress on Charlize Theron, which was a bit surprising even to myself because the dress it's reminiscing of the Chanel dress Anne Hathaway wore to the Golden Globes this year and of Kate Hudson's Marchesa dress at the Golden Globes 2010. Nevertheless, Ms. Theron really makes this look her own and kills it. Maybe it has something to do with her edgy pixie cut, but it just wowed me.
#4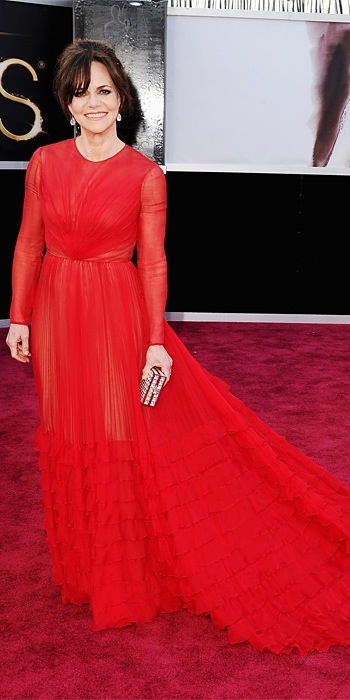 This Valentino worn by Sally Field is one of my favorites, not only because the dress is gorgeous, feminine and very elegant on its own, but also because she proves that fashion and pretty dresses are ageless. One usually associates older women with wearing darker colors and more matronly designs, but that doesn't have to always be the case, so thank you Sally Field for proving it.
#3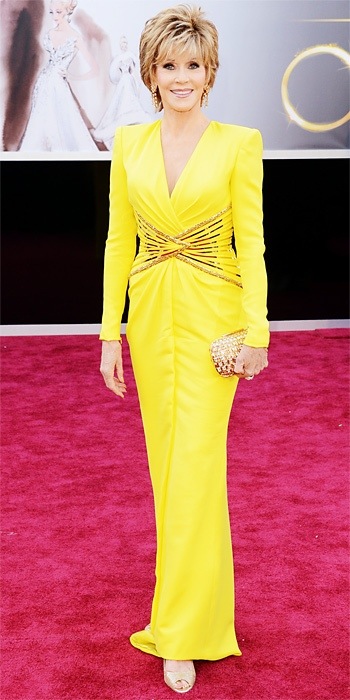 Someone else proving fashion, color and design can be ageless when done right is admirable Jane Fonda. I loved her bold choice with this Versace dress, and beyond that, do I need to say more? I think just looking at how amazing she looks is enough. And doesn't she seem to be ageless as well? I mean look at that ridiculously body! She must be hiding the fountain of youth somewhere, seriously.
#2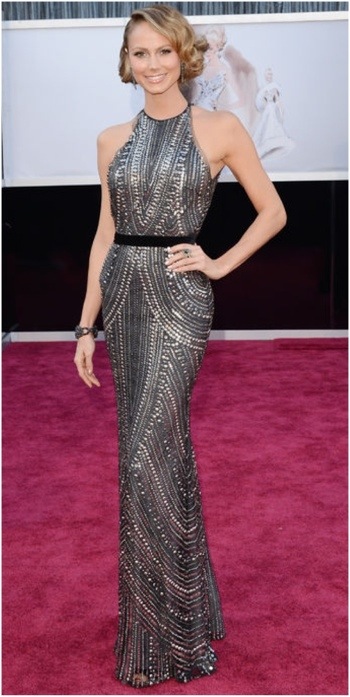 This dress represents two of my favorite trends on the red carpet lately: sparkle and metallics. Naeem Khan really hit it out of the park with this exquisite design, and Stacy Keibler looks like she was made for it. A perfect pairing indeed.
#1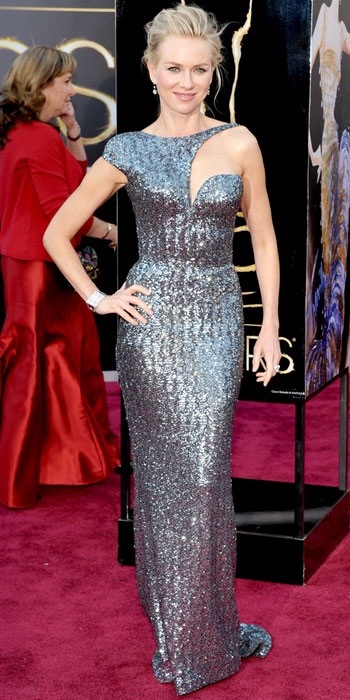 I know what you might be thinking, my choices for #2 and #1 seem a bit redundant with all the sparkle and gun metal color, but I just loved them both so much, I just couldn't cut one out of my list. However I picked Naomi Watts' Armani Privé as my number one choice because to make all those sequins and that shoulder cut-out look as if they were painted on her, it takes a real haute couture master as Mr. Giorgio Armani.
There you have it, my top 5. Now, who were your favorite at the Oscars? Please share!