Abraham Lincoln once said "Books serve to show a man that those original thoughts of his aren't very new at all", and if he were alive today I'm sure he would gladly extend his statement to include magazines, television, social media, and more. I'm also sure President Lincoln wasn't exactly thinking about fashion when he said those words, but I can't think of a better example of them.
Fashion is constantly about creating "new" ideas and styles, that when carefully examined usually turn out to be just someone else's recycled and rearranged ideas. Everybody's personal style is pretty much the result of how other people have influenced us. For years, we have turned to style icons such as Coco Chanel, Audrey Hepburn, Jackie Onassis, Bianca Jagger and Catherine Deneuve, just to name a few, for fashion inspiration. We also turn to magazines and to television to find out about the latest trends and how to incorporate them to our everyday lives.
However, the technological advances of our time have created a whole new category of trendsetters to inspire us…the fashion bloggers and the street style photographers. Of course, street style per se has always been there in a more literal way, inspiring us whenever we look to, well, the streets to see what people are wearing. Nevertheless, access to street style from all over the world thru the world wide web is giving us an infinite pool of ideas and possibilities to dip into. Besides, this newfound source of inspiration can be much more relatable than those provided by the celebrities, royalty and socialites that filled the fashion images in magazines and TV. After all, not all of us fashion lovers can afford a $2000 designer handbag or have a size 2 body.
In my personal experience, it has been really refreshing to find bloggers in all shapes and sizes, whose great style sense I can look up to. I am constantly inspired by all of them in some way or another, and today's look just goes to show you how much.
This outfit was inspired by fellow blogger Toni from The Love Hanger. I have been following Toni and her style journey probably close to a year now, and I envy admire her savvy for vintage shopping and her ability to look good in trends that most of us would be afraid to even try, not too mention her confidence when it comes to her beautiful yet not tiny body.
Usually, when I'm inspired by what somebody else is wearing, it just means I'll take their idea and do my own adaptation of it. However, in this particular case, given that I had pretty much the same pieces if not extremely similar ones to those worn by Toni and that I loved her brilliant idea so much, my adaptation of it ended up being more of a literal translation. And you know what they say, imitation is the sincerest form of flattery.
If you wanna check out the original idea behind this look of the day, go straight here.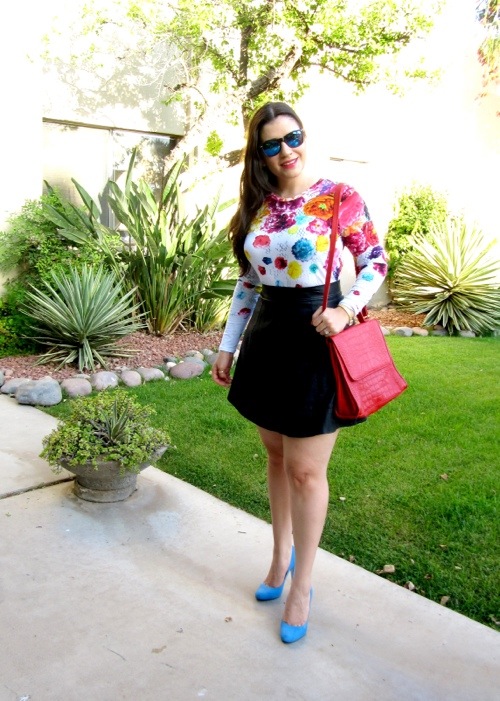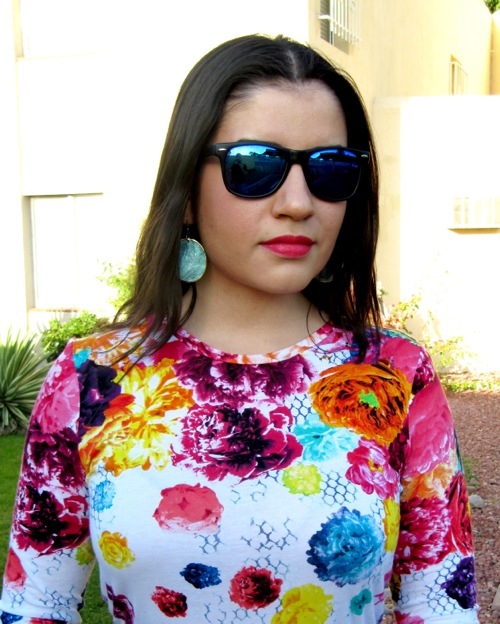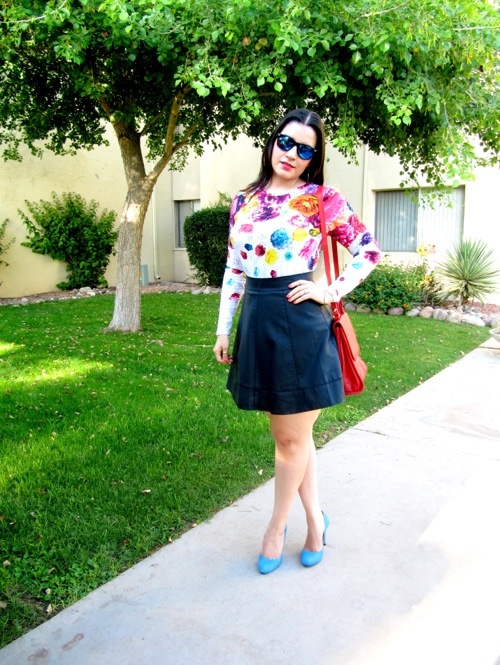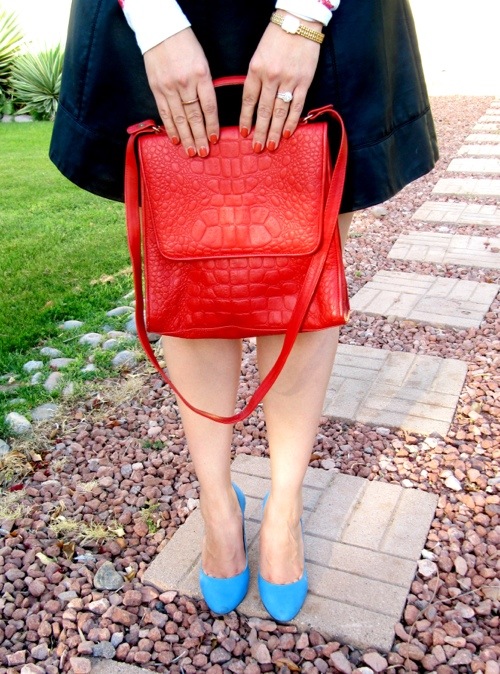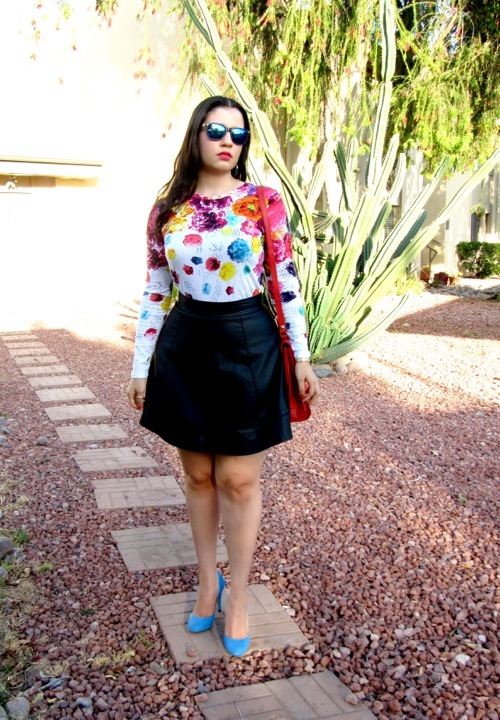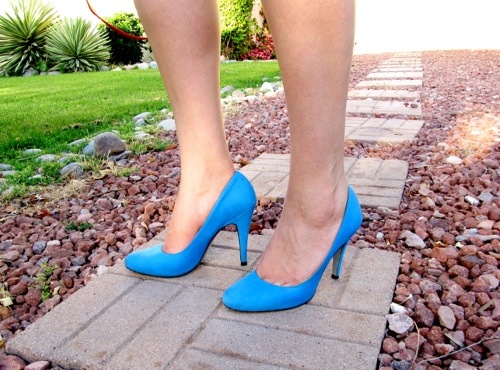 Top: Prabal Gurung for Target – Leather skirt: Bebe
Pumps: Jessica Simpson – Handbag: vintage