Unless you have been living under a rock for the past 5+ years, you are probably well aware that skinny jeans have been the "it" jeans for many seasons now. And in case you haven't noticed (or if you are a new reader, in which case welcome!), I have never worn skinny jeans here on the blog… or anywhere else for that matter. Skinny jeans had been another item on my list of "not flattering on me, avoid at all cost"… until now!!
I cannot express to you my excitement over having found a pair of skinny jeans that actually fits me well. I had previously given this cut a chance a couple of times before, but they looked awful on me, and so I (wrongly) assumed all skinny jeans were created equal and swore to never wear them. Being a fashion lover and self-proclaimed expert, you'd think I would've known better, yet I still made the classic mistake of judging without giving it a real good try. Nevertheless, this is one time I'm happy to admit I was wrong, and I have Old Navy to thank for proving it to me.  Their sweetheart skinny jeans are perfectly cut for my body type (smaller waist, fuller thigh) with just the right amount of stretch… I'm telling you, they are brilliant! As an added bonus, they are very reasonably priced at $30 and under, so they are pretty much heaven sent.
Despite the fact that skinny jeans have reigned long enough that we'll probably start seeing other cuts start making a comeback soon, I am glad to be jumping on board this long lived trend, because you know what they say, better late than never!
Now, what about you? Do you have your own list of "won't be caught dead wearing…"? What clothing items have you sworn never to wear? Maybe it's time you reconsider a few of those!!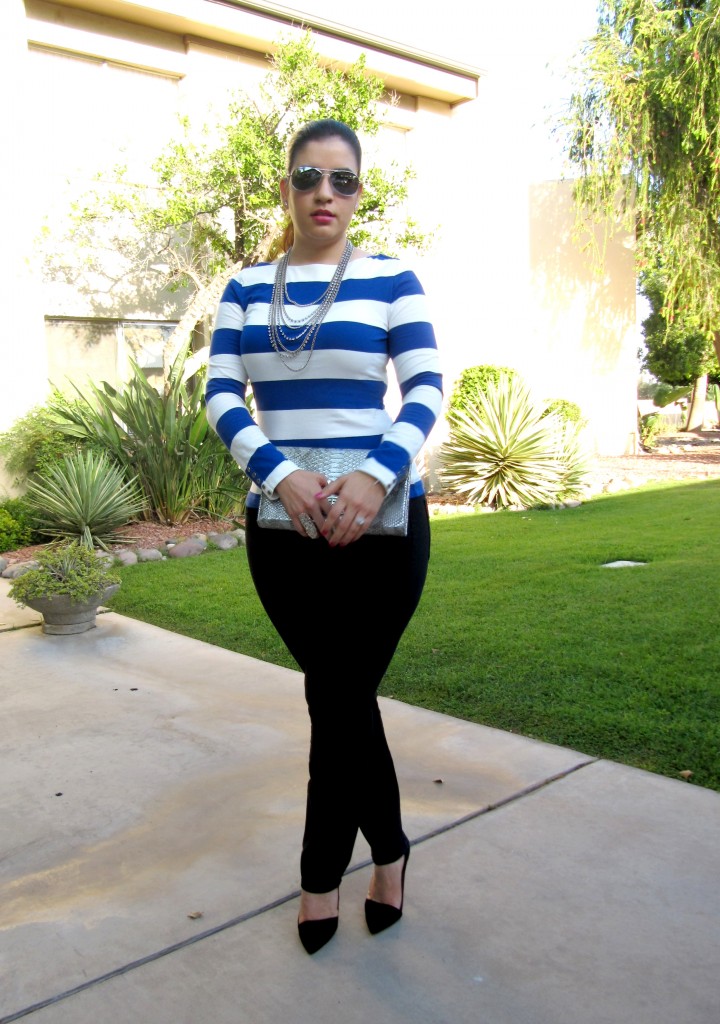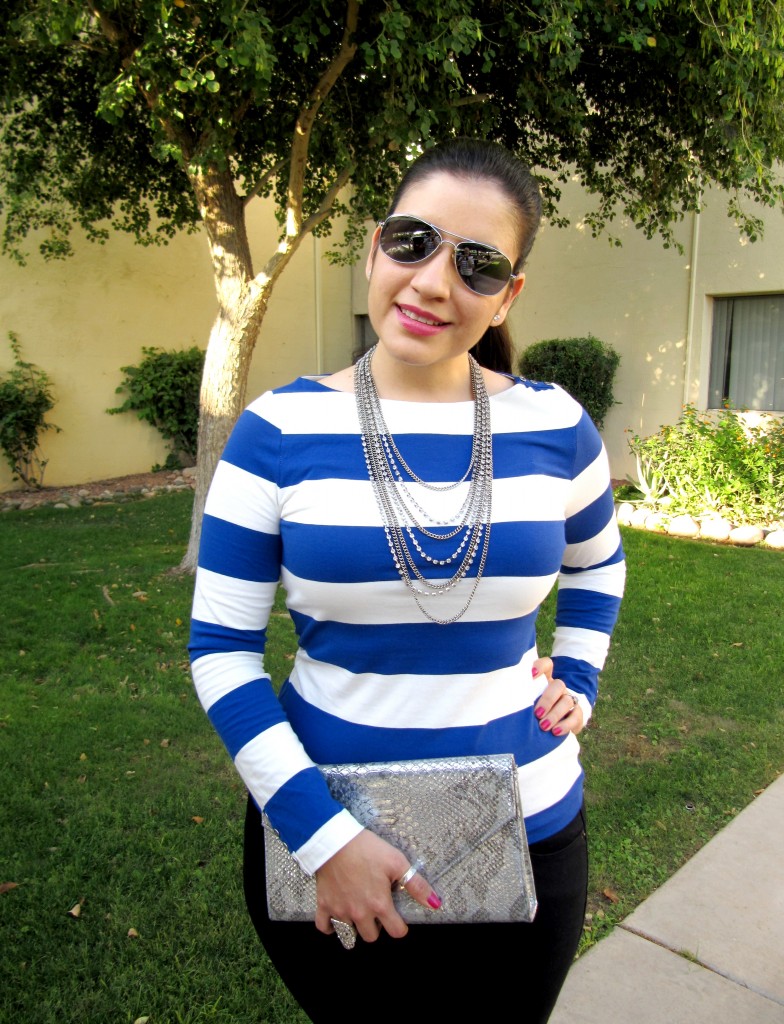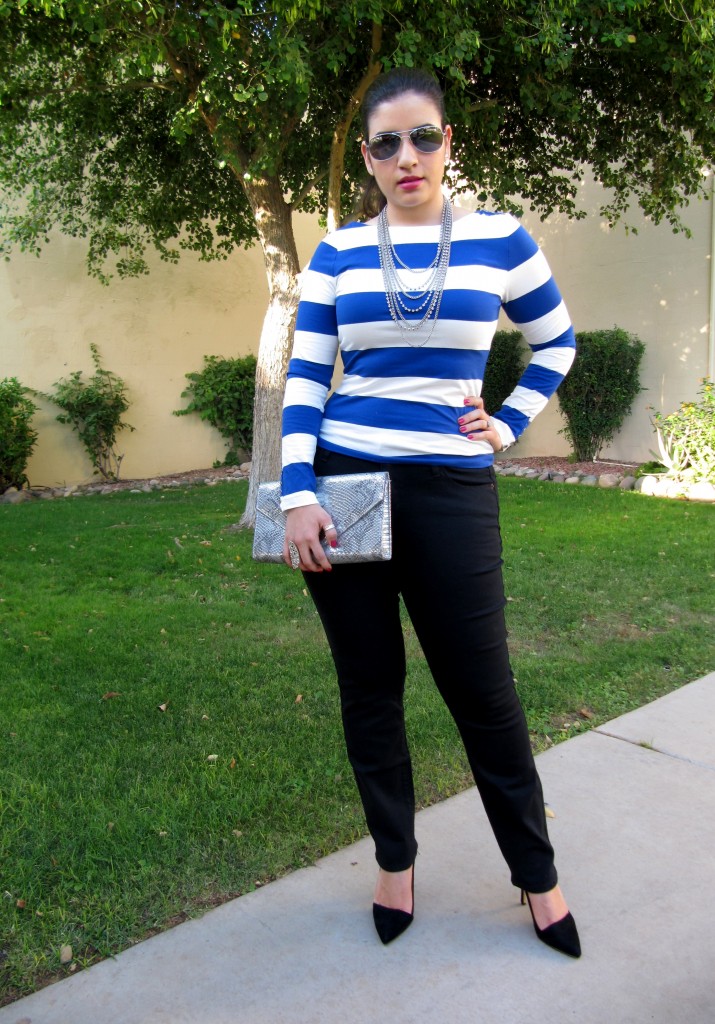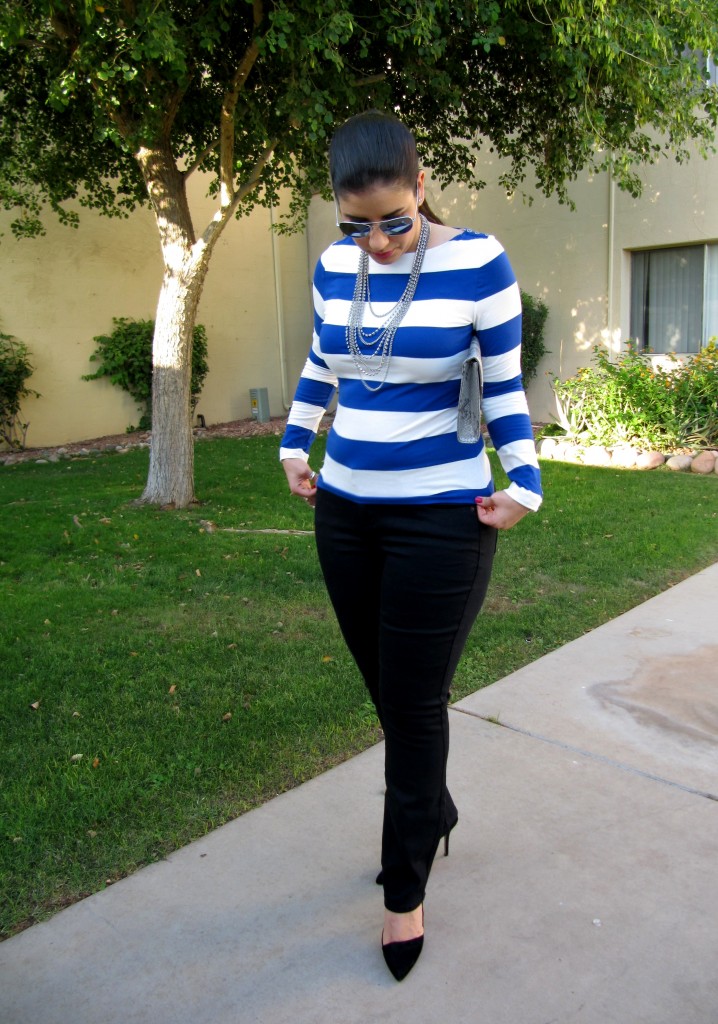 Jeans: Old Navy - Shirt: H&M - Shoes: Aldo Clutch: H&M
Necklace: Forever 21 - Sunnies:No brand - Ring: Aldo