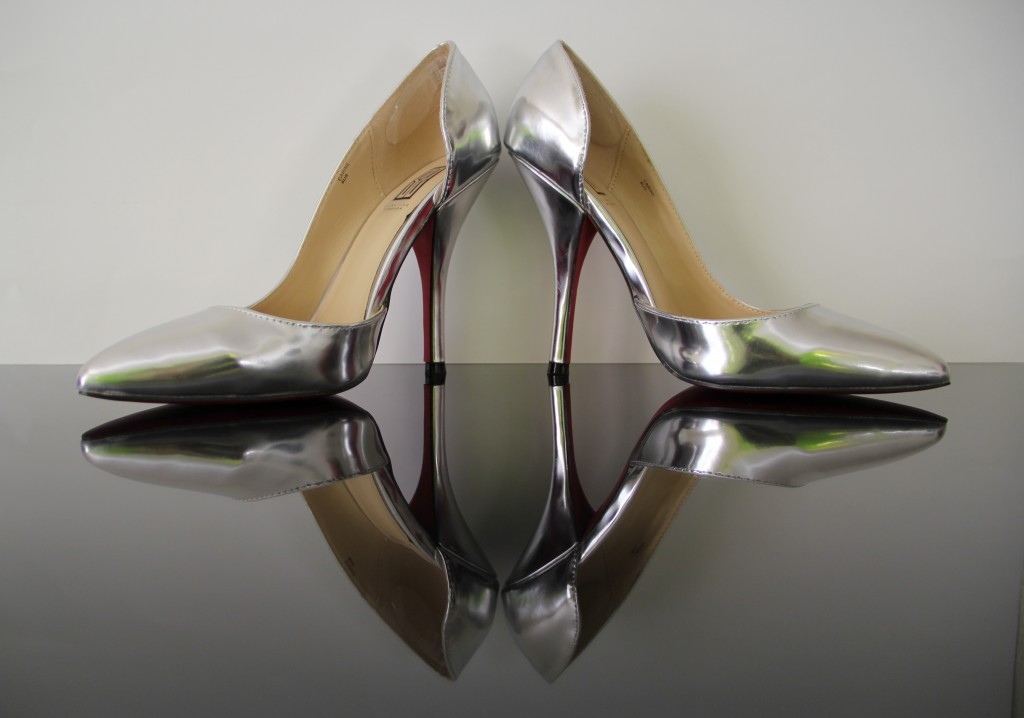 Hello, my name is Abril and I am a shoe addict. But you probably already knew. Actually, scratch that. I don't think I could technically be considered an addict because, doesn't addiction imply you've reached harmful levels of dependency on something? I think I'm more of a social shoe lover, LOL.
Anyway, I do have a little collection of shoes, definitely not big enough to compete in the big leagues, and not that I'm trying, but I just added one more pair to it. I had been wanting mirror-like silver pointy toe pumps for a while, and spotted just the perfect ones at Shoedazzle the other day, naturally I couldn't resist. I scored a ridiculously good deal on them, so can you really blame me for not being able to pass it by?
I've already worn them once, and I can't wait to wear them again and show you because they really do add a good dose of pizzazz to even the simplest outfit.