Ok, so I lied (accidentally!), this is the real last wedding related post. After I published the details of our reception, I realized I was missing a very important publication…the thank you's to all the people that contributed to make our wedding just perfect.
First, I gotta thank the fabulous guy behind my bridal hair & makeup, my talented friend Lino Martinez. Not only is he a gem as a stylist, he is one of the kindest, sweetest people I've ever met and I'm lucky to call him a friend. He captured to perfection the look I had envisioned, which was natural and effortlessly pretty. If you are in the Phoenix area, you can find him at Park Avenue Blow Dry Bar & Salon… I promise you, once he does your hair, you'll never let anyone else touch it ever again!
Then comes a huge heartfelt thank you to the talent behind our wedding photography, my friends Steven & Clarissa Toupin. Steven is the one with a passion for photography, the eye behind the camera, but his lovely wife Clarissa played his assistant for the day, and together they proved they're a match made in heaven in more levels than the clearly obvious. They were so diligent in making sure they captured every moment and every detail all throughout the day. I knew they would be awesome, but they surpassed every expectation I had. I keep insisting on Steven becoming officially a professional photographer because so far photography has only been a hobby in his life, but he's so talented and professional, he really needs to start offering up his services to the general public. I feel so fortunate he agreed to be our photographer on our special day.
Finally, a big fat thank you goes out to my bff's, my girls, the ones I can always count on: Dalia Bahena, Ann Tyburski, Mariana Oropeza and Artemisa Salinas. They've been there for me through thick and thin for years, and on my special day, they made sure everything at the reception looked like I had planned. My wedding flowers were all DIY, from my bouquet (another thanks to my dear Lino, he also helped me on this one!) to the centerpieces, and they were the ones to set up the flowers and decorations in the dinning room. They did such a fabulous job, the flowers looked exactly like I had pictured, and everything looked just beautiful. I don't know what I would've done without you friends! An added thank you goes to my girl Dalia, who was my right hand person all day, helping with this and that, putting up with my bossiness without a single complaint…there were no official bridal party titles given, but she truly played the role of my maid of honor, and I can't thank her enough.
So, thank you, thank you, thank you all for making our wedding just perfect! I am forever grateful to have had you all been such a big part of this special day, and even more grateful to have you all as dear friends.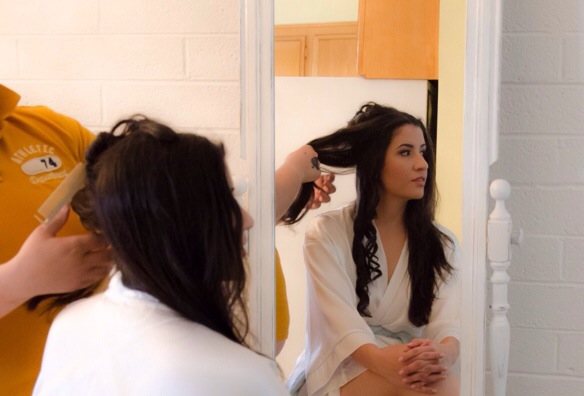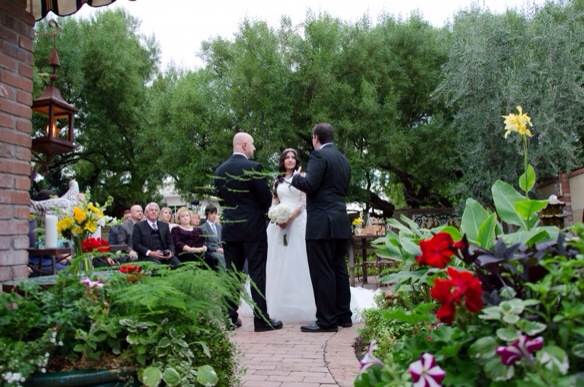 Photos by Steven Toupin