This outfit is my new favorite! I've had this dress for years but kept it out of rotation for a while, but my new favorite vintage handbag plus my chambray shirt and orange platforms have given it new life. Finding a new way to wear an old favorite is as exciting to me as shopping for a new one.
This one I wore to a birthday lunch with friends to the Phoenix Art Museum a few weeks agos, but I highly suspect it will be seeing a lot of sunlight this summer. In fact, I might just wear it again this weekend to celebrate Mother's Day. How are you guys planning to pamper your mom on their well deserved holiday?
Whatever your plans, I hope you enjoy them!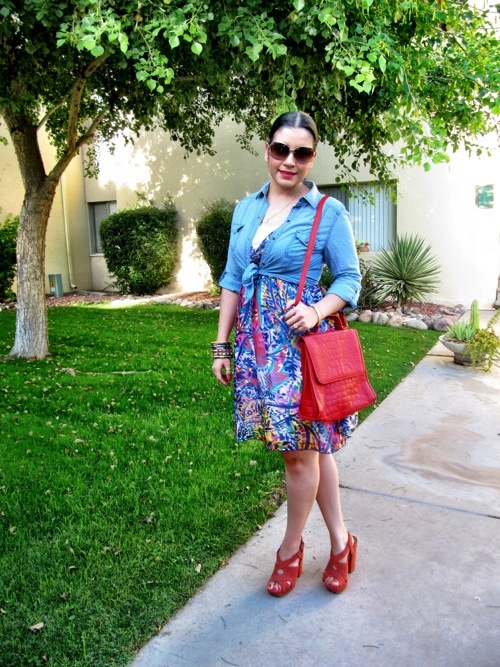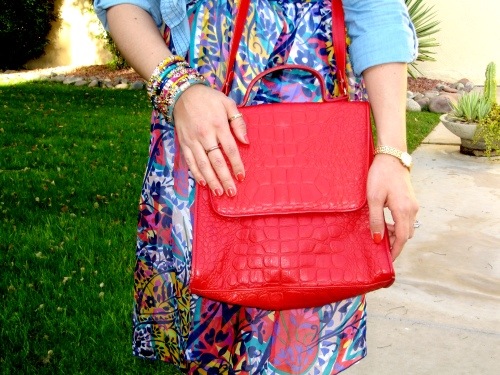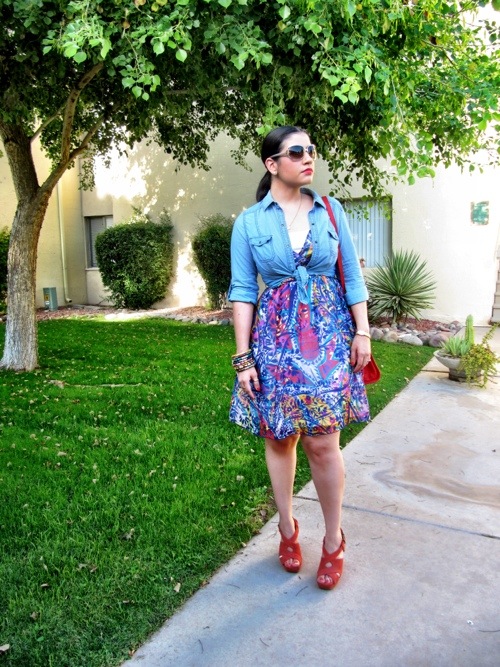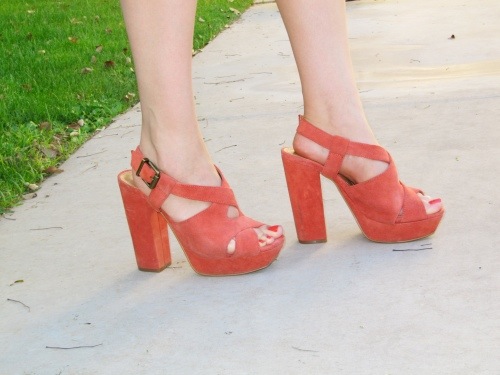 Dress: from Nordstrom Rack – Shoes: Gianni Bini from Dillard's
Chambray shirt: Old Navy – Handbag: vintage