If you are a girly girl like me, then you have probably at some point in your life dreamed about wearing a tulle skirt for a day around town,  feeling like either a fairytale princess or, in my case,  like Carrie Bradshaw. Well, that dream finally came true for me last week and I enjoyed every second of it. What's even better is that my friend Viviana and her marvelous skills as a photographer were there to capture it all.
I had so much fun doing this photo shoot with her, back in my hometown. We went to the Cathedral and the main town plaza, where people were so sweet and encouraging with their comments about the outfit,  which made it even easier to just let our creative juices flow. The results, in my humble opinion, are fantastic. But I'll let you judge them for yourselves.
Many pictures turn out from this shoot (more prove of how talented my friend is!) so I am posting some of them here today, and the rest you can come back and check out tomorrow (some of my favorites from the shoot will be posted then so definitely come back to check them out).
Of course I can't end this post without giving a big fat thanks to Viviana for agreeing to this collaboration, and for making the experience of it so wonderful. Hopefully, we get to do it again soon!
Now, I leave you with the pictures, and don't forget to leave your comments.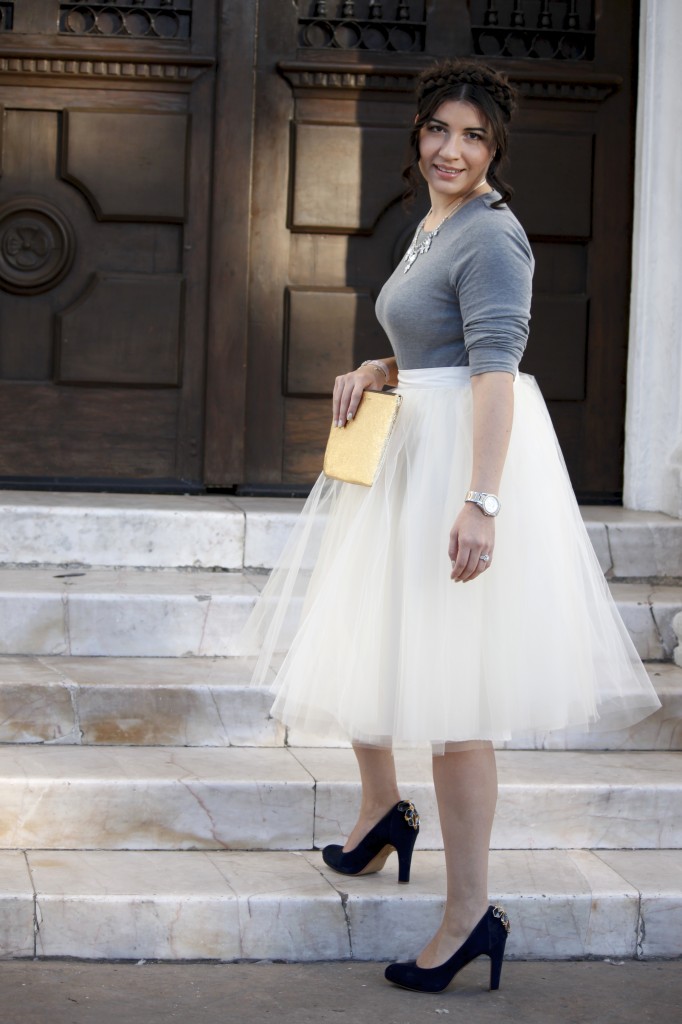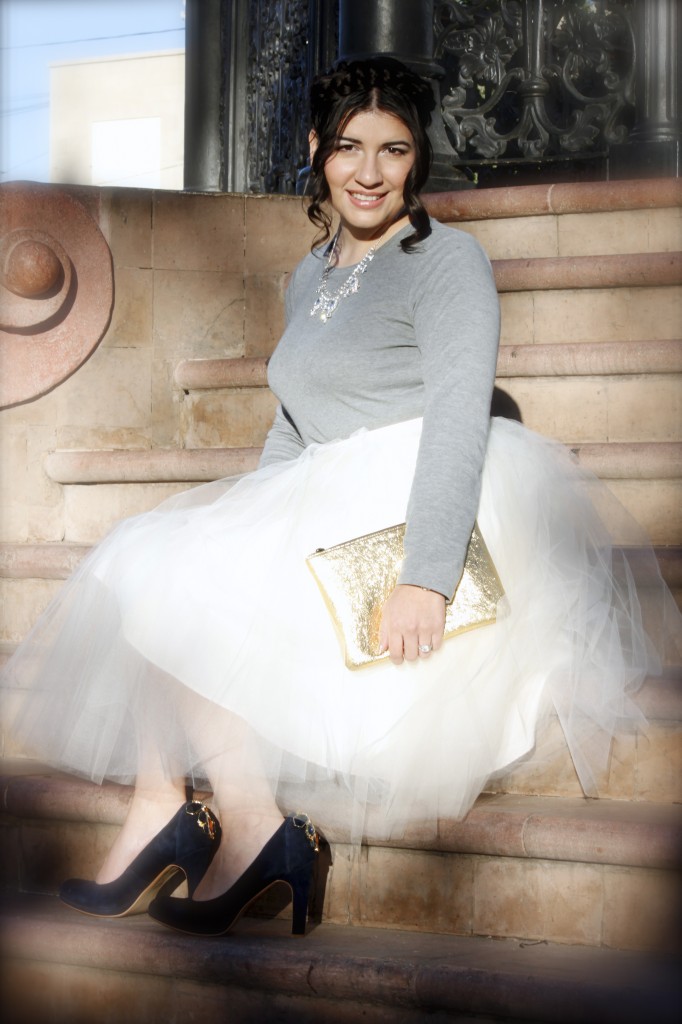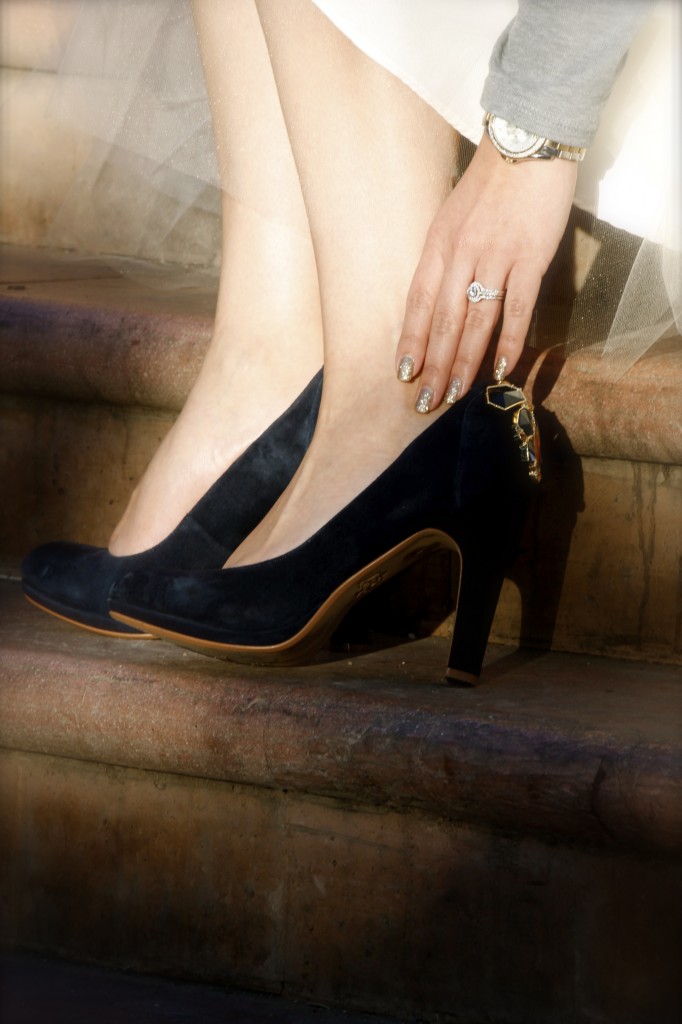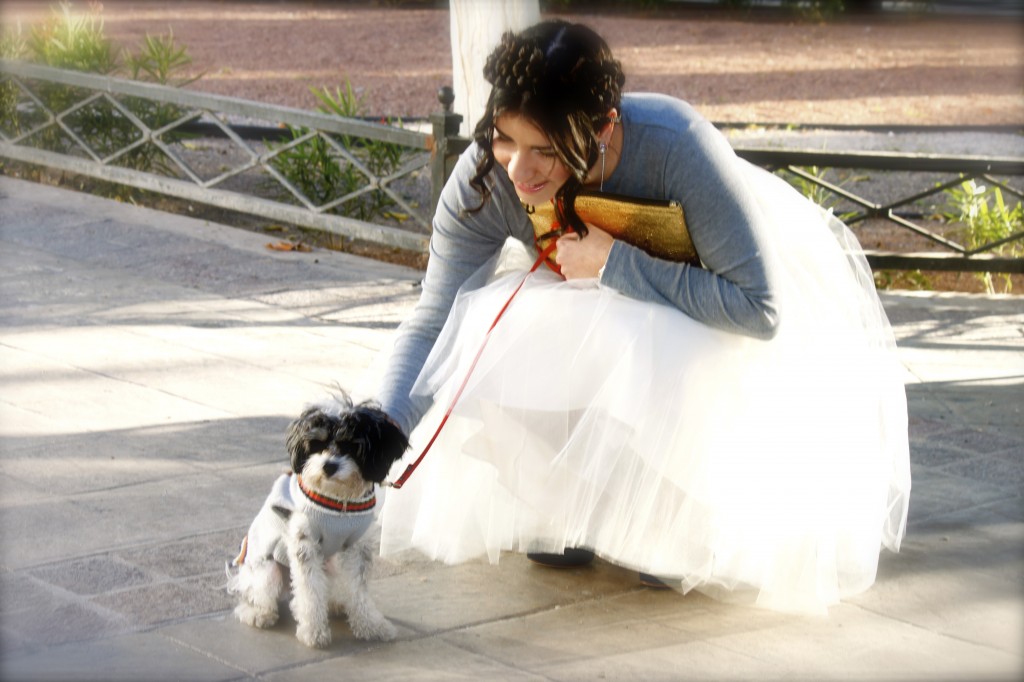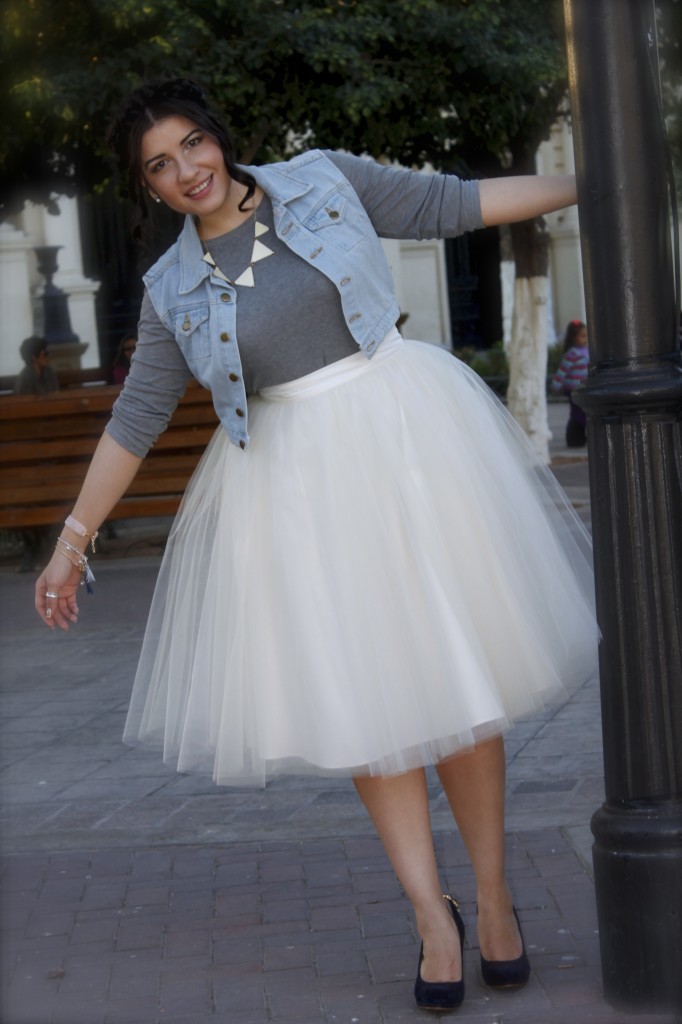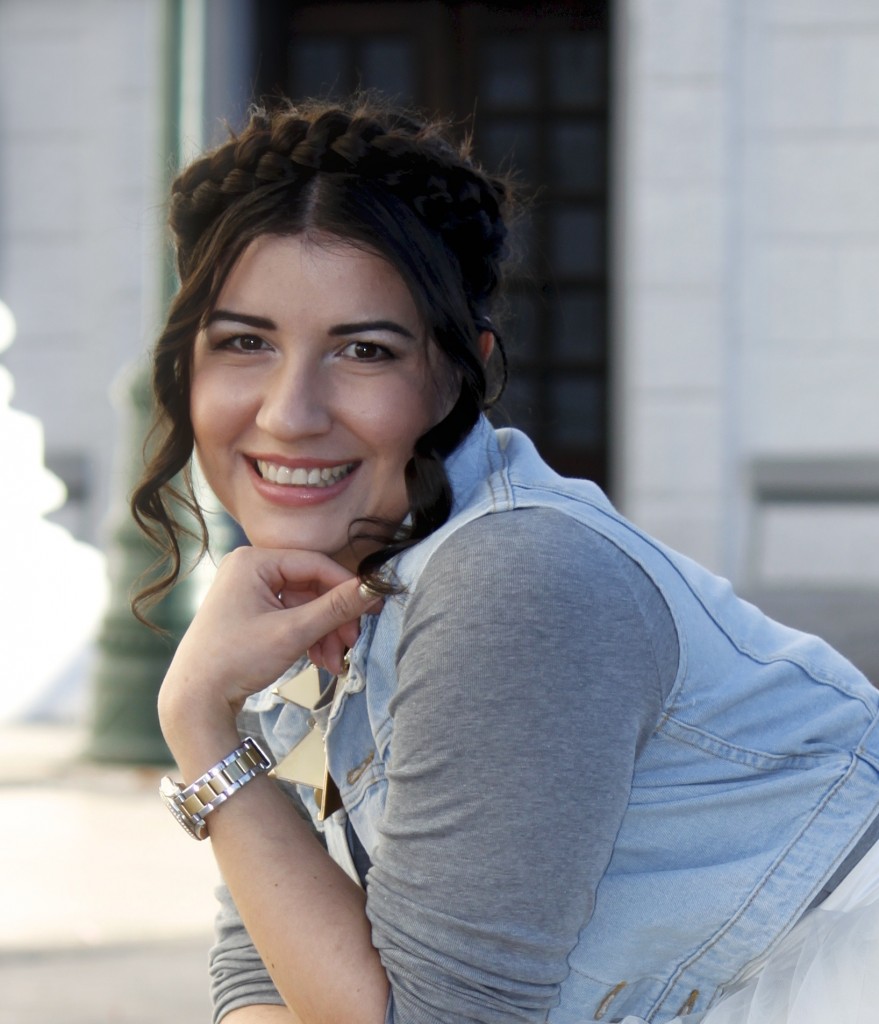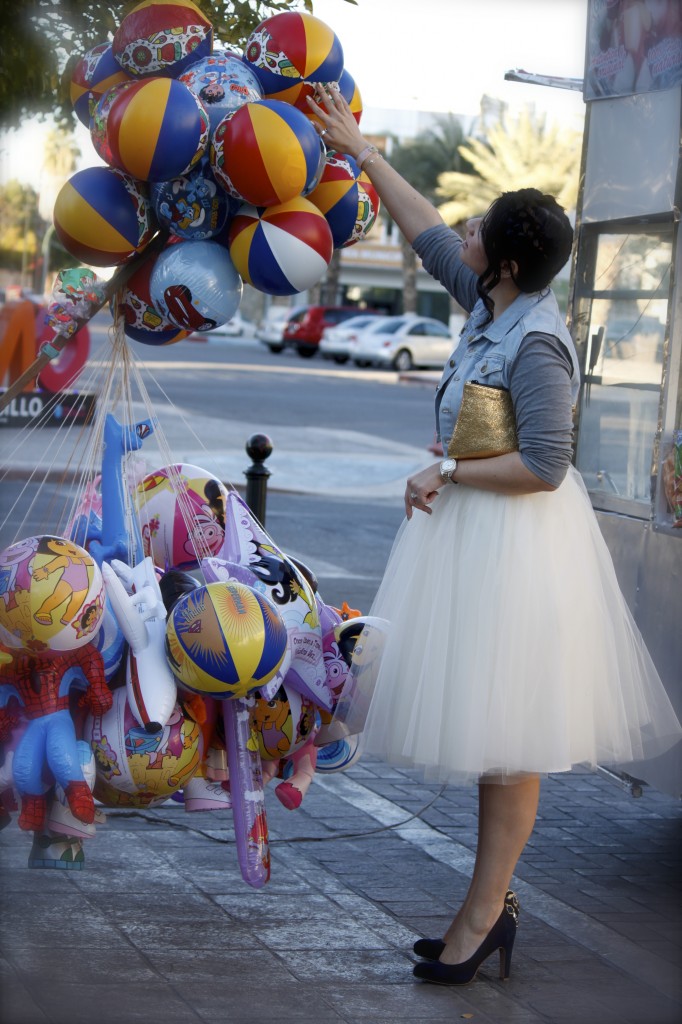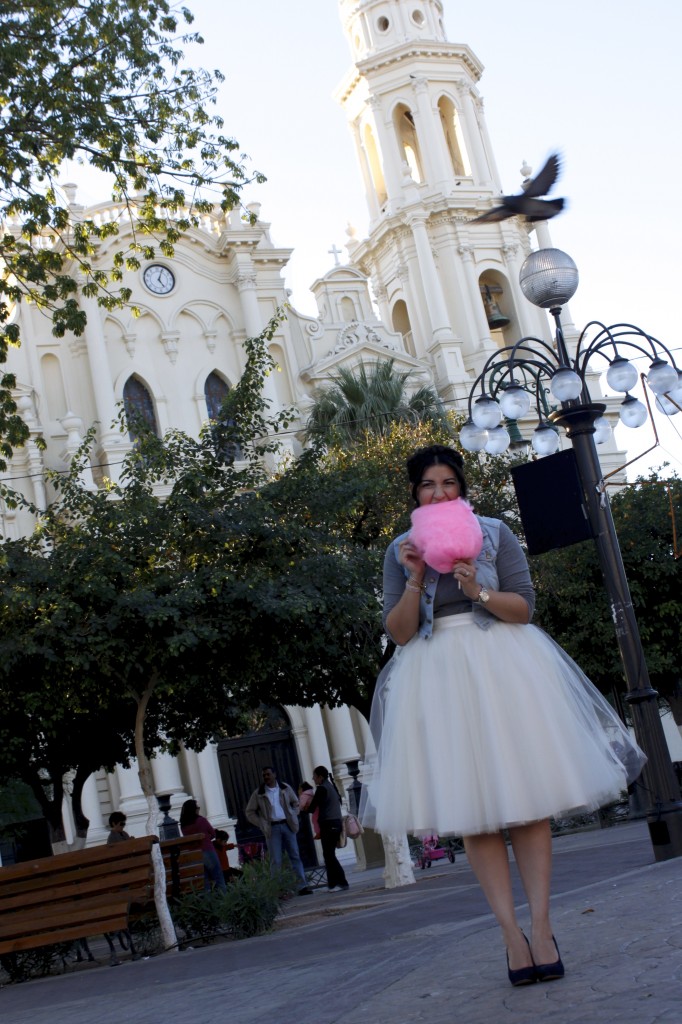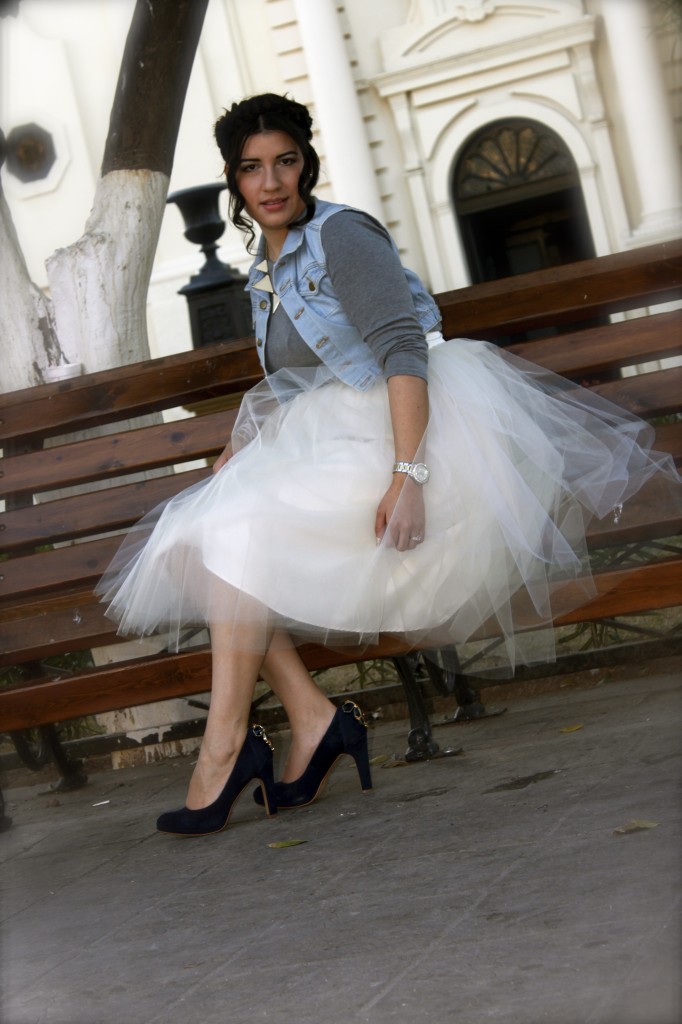 Photos by Viviana Salazar
Skirt: Anthropologie - Shirt: Merona for Target
Shoes: Anthropologie - Vest: American Apparel
Gold clutch: Marc Jacobs for Target-Neiman Marcus Collection
Faux diamonds necklace: from Dillard's
Triangles necklace: Francesca's
Si eres una chica que disfruta de los looks femeninos y románticos como yo, entonces seguramente en algún momento de tu vida has soñado con lucir una falda de tul que te haga sentir como una princesa de cuento de hadas o, en mi caso, como Carrie Bradshaw.  Pues qué creen? Ese sueño por fin se convirtió en realidad para mí la semana pasada, y lo disfruté hasta el último segundo. Lo mejor de todo es que mi amiga Viviana y sus maravillosas habilidades como fotógrafa estuvieron ahí para capturarlo todo.
Me divertí muchísimo haciendo esta sesión de fotos con ella en la ciudad en la que crecí. Fuimos a la Catedral y a la plaza principal, donde la gente se portó lindísima con sus comentarios sobre el outfit, lo cual ayudó a que dejáramos fluir nuestros jugos creativos.  Los resultados, en mi humilde opinión, son fantásticos.  Pero los dejaré que juzguen por sí mismos.
Muchas fotos salieron de esta sesión (una prueba más del talento de mi amiga!) así que estoy publicando unas aquí hoy, y el resto las publicaré mañana así que no dejen de regresar a checarlas (algunas de mis favoritas están entre esas que publicaré mañana!).
Por supuesto no me puedo despedir sin antes darle un millón de gracias a Viviana por aceptar hacer esta colaboración, y por hacerla una experiencia tan linda. Espero que se repita pronto!
Ahora sí, los dejo con las fotos, y no olviden dejarme sus comentarios.