When you are really passionate about fashion and you love playing with it, you have to be prepared and willing to make mistakes. We would all love to get it right every time and always be considered a "best dressed", but reality is if you are a true fashionista, chances are you'll often end up on somebody's "worst dressed list", whether it's one of your friend's or a stranger judging your street style. Of course, if you a true fashionista, you probably won't care because you dress for yourself and your own enjoyment.
I know that is the case at least for me. I love clothes and I love the process of mixing them up, experimenting and playing with the endless possibilities that each garment may carry. However, despite not caring whether people love or hate what I wear, it's still sometimes disappointing when I come up with an idea, a concept of an outfit that it's just fabulous in my mind, and once I actually try it, it either doesn't work at all or doesn't work for me and my body type. And the disappointment is even greater, when I don't realize this right away by looking in the mirror, and the fact that a particular look isn't really working is only revealed to me once I look at pictures of myself wearing the flop. Such is the case of today's look of the day.
I had envisioned my ultra feminine tulle skirt paired with a tough pair of Dr. Martens and a chambray shirt resulting in a tough girly & very cool look. However, after looking at the pictures, I wasn't pleased with how it looked on me. I still think the concept could work and turn out to be über chic with a few slight changes. For starters, maybe if the skirt was a bit shorter, and the chambray shirt had a better fit. Of course, someone a few inches taller and a few pounds lighter might be able to easily pull off this look, nonetheless it is just not my favorite on me.
I decided to post the photos of it anyway because I wanted to share with you that even with my love of fashion and the time I dedicate to the "study" of it, I still often get it wrong. But at the end of the day, what I love it's the process, it's about having fun with it and oh, I do! That part I do get right every time. In my opinion, whether we're talking fashion or life, making mistakes keeps things interesting, and perfection can be boring!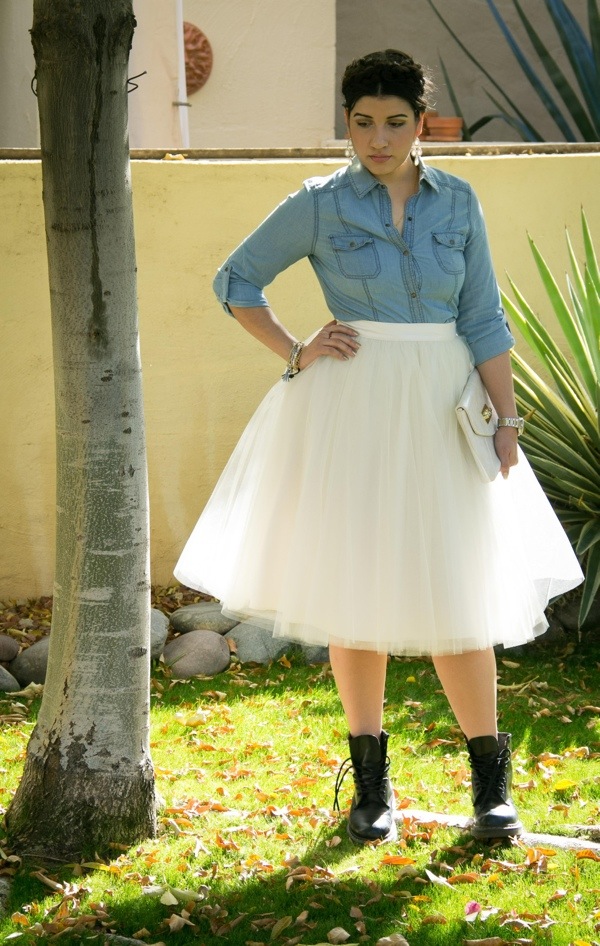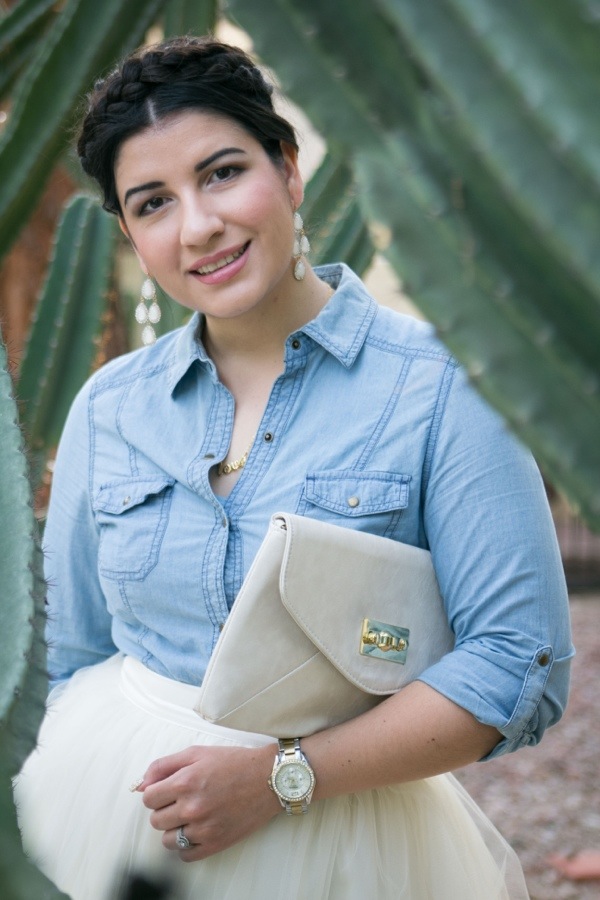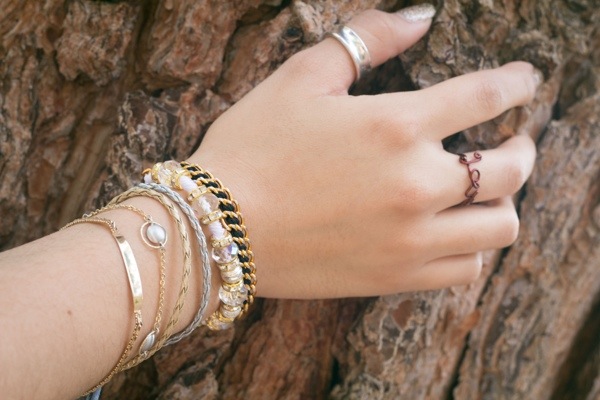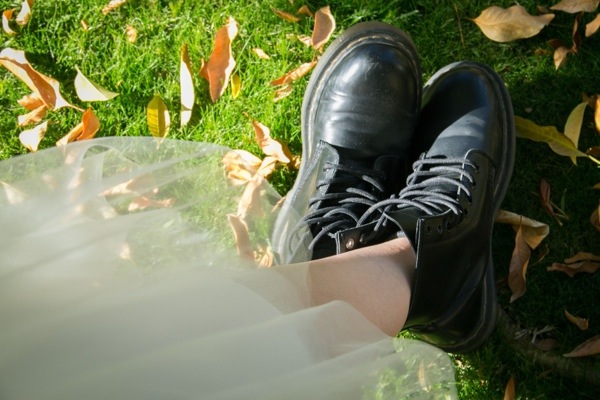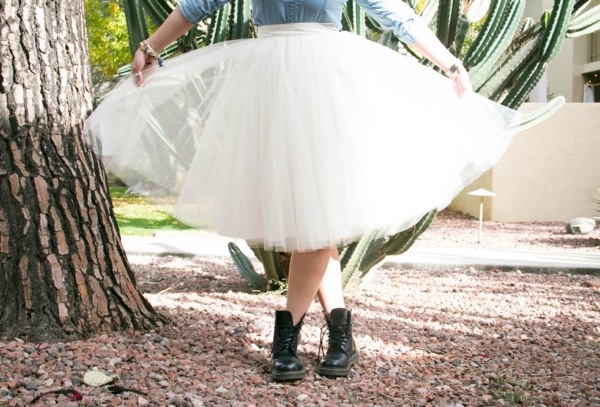 Photos by Norma Ibarra from lapir0.com
Skirt: Anthropologie – Shirt: Old Navy – Clutch: Aldo
Shoes: Dr. Martens (borrowed) – Earrings- Anthropologie