I know I'm behind again on my posts, and there are more posts coming about my trip to Mexico, but today I just had to share this amazing deal with you, my lovely ladies.
It's no secret that if you're a woman, chances are you fantasize about owning your very own pair of Christian Louboutin or Jimmy Choo shoes…and also, chances are you can't afford them. And yes, I am one of those that would love to own a pair (or more!) of each myself. Pretty much any pair would do really, but lately I had been particularly smitten with the Christian Louboutin Decollete in Patent Nude pair ($685)…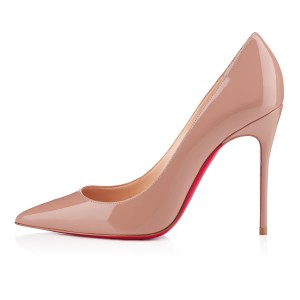 And the Jimmy Choo Anouk in Patent Nude pair ($595)…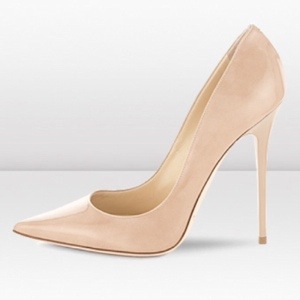 But yes, I'm also one of those that can't afford them. So you will understand my excitement when I found the Aldo Frited pump in Patent Nude for only $54.98!!!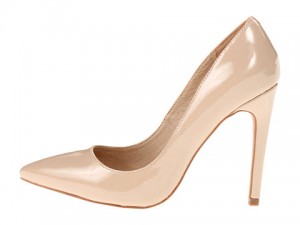 They are so similar to the designers versions, and such a perfect go-with-everything pair of shoes. And you can't beat that price, which is a sale price by the way, not the original price, so even better! Now run and get your own while they still have them, because they're practically a must-have that I'm sure won't last in-stock for very long. In fact, they didn't have them in my size at the store, so I ordered them and now have to impatiently wait to have them on my feet (which won't be until next week, grrr).  Of course, there will be countless Looks of the Day to come starring these beauties.
To splurge on the
Christian Louboutin Decollete
pumps, go
here
.                                          To splurge on the
Jimmy Choo Anouk
pumps, go
here
.                                                          To save on the
Aldo Frited
pumps, go
here
.