So, when you think of a leather+denim combo, I'm sure John Wayne comes to mind, but you might be surprised to realize you can also achieve a more sophisticated look using that exact same combo. Here I present you my results experimenting with it, and I am really happy with how the whole outfit came out.
By the way, this leather skirt is one of the items I had been dying to show you (as I had previously mentioned on this post), and finally I get a chance to do it now that the weather is allowing. I had been dreaming about owning a leather skirt for years (literally!), but usually they come in the form of pencil skirts which are not really flattering on me. Then, last year I bought a faux leather version similar to this one at H&M, but after trying it a few times, decided to return it as it had some pleats that also weren't very flattering on me. So I was beyond ecstatic to find this gem at bebe a couple of months ago. I am completely in love with it and already have a million outfits planned for it, I'll probably live in it this winter.
What do you think about a leather+denim combo? Would you wear it? Are you planning to wear any leather items this season? Please share!
Wishing you a lovely weekend darlings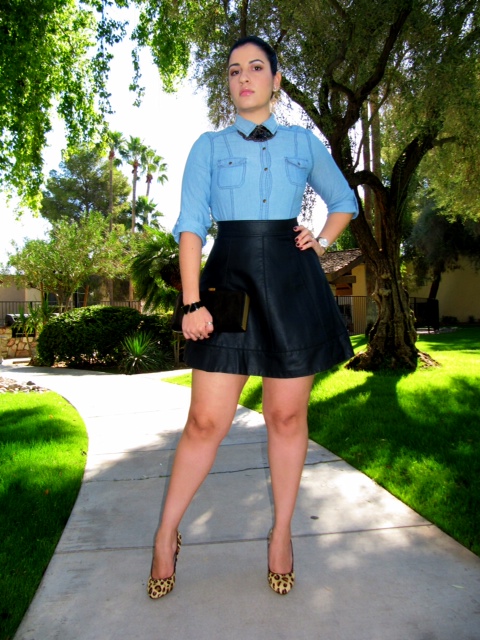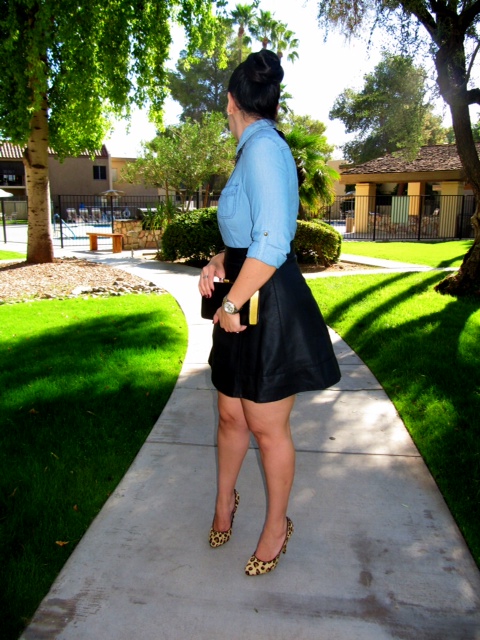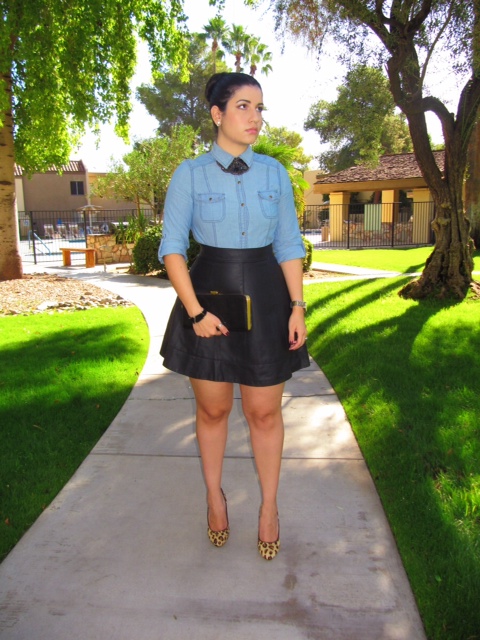 Shirt: Old Navy
Leather skirt: bebe
Shoes: Aldo
Clutch: Hobo
Necklace: present from a friend